Business Prospects of Animal Feed Ingredients for TRGU in 2023
By : Nata Kesuma | Tuesday, October 18 2022 - 23:00 IWST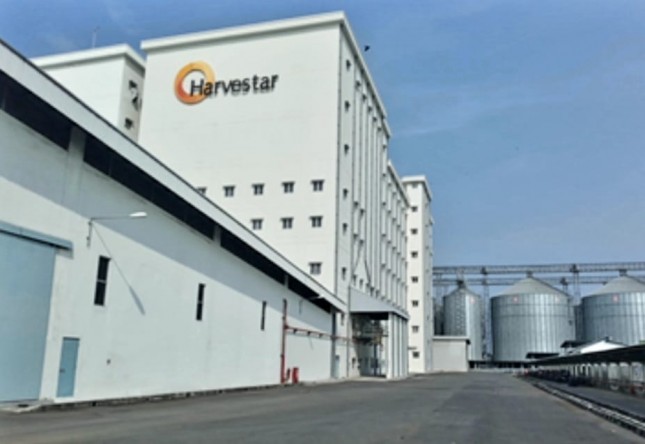 PT Cerestar Indonesia Tbk ("TRGU")
INDUSTRY.co.id - Jakarta, October 17, 2022 – PT Cerestar Indonesia Tbk (TRGU), a producer of wheat flour that is part of the Cerestar Group will soon operate a commercial animal feed handling facility to expand its business range while increasing revenue.
TRGU's expansion into the animal feed ingredients business complements the product line of wheat flour side- products (wheat bran pollard) with other animal feed ingredients such as soybean meal (SBM) and DDGS (distillers dried grains with solubles).
The additional animal feed ingredients will be imported and distributed by TRGU's subsidiary, PT Agristar Grain Industry (AGY). AGY is currently building a warehouse and animal feed ingredients packaging facility in the Cilegon area which is expected to be completed in the first quarter of 2023, so that it can operate commercially in the second quarter.
The construction of the warehouse and packaging facilities was financed with proceeds from the initial public offering (IPO), where in last July TRGU managed to raise Rp315 billion through the IPO. As promised by the Company in the prospectus, approximately 33.33% of the proceeds from the IPO will be used to build AGY's warehouse and packaging facilities.
The construction process of the warehouse and packaging facilities has completed the building foundations, road infrastructure and drainage. Currently, it's working on the construction of the Warehouse Building. AGY has been prepared and established since 2008, although it has not yet operated commercially, because the Company is aware that the side- product of wheat flour processing can be processed into raw material for animal feed.
Because currently the number of animal feed side-products from the existing products has been well absorbed, TRGU decided to immediately diversify the Company's animal feed ingredient portfolio by operating a commercial animal feed handling facility.
"Keep in mind, this animal feed has a large market, much larger than wheat flour for human consumption," said Cerestar Indonesia President Director, Indra Irawan.
Meanwhile, despite the threat of an economic recession, the Company remains optimistic that its 2022 profit will be above 100% of its target. As in Semester I 2022 alone, TRGU posted a net profit of IDR19.69 billion, or has reached 99% of the 2022 net profit target of IDR 20 billion. As for sales, the issue of rising wheat flour prices related to the Russo-Ukrainian war, has been resolved.
The Company had gradually adjusted prices so that customers have the opportunity to adjust the selling price of the food they produce.Through this gradual approach, the Company's wheat flour sales continued to increase in the midst of rising prices due to the Russo-Ukrainian war. In1st Semester 2022, TRGU wheat flour sales reached 242,000 MT, an increase from the same period last year which was 226,000 MT.