TRGU Successfully Turns Losses into Profits in 2022
By : Nata Kesuma | Thursday, March 30 2023 - 17:05 IWST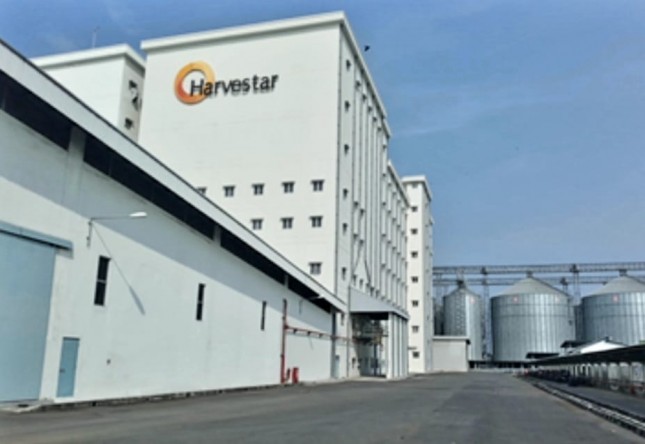 PT Cerestar Indonesia Tbk ("TRGU")
INDUSTRY.co.id - Jakarta, March 29th, 2023 – PT Cerestar Indonesia Tbk (TRGU), a producer of wheat flour which newly listed its shares on the Indonesia Stock Exchange last July, immediately achieved brilliant performance in 2022.
The company managed to record a net profit of IDR 49.69 billion, reversing from a loss position of IDR 15.54 billion in 2021. The net profit reached almost 2.5 times of the target set by the Company of IDR 20 billion.
"We are very grateful that the Company was able to get through 2022 which was full of challenges with brilliant performance. 2022 will be a very important year, because it is TRGU's first year on the Indonesia Stock Exchange," said Cerestar Indonesia Main Director, Indra Irawan.
The company, which is part of the second largest wheat flour producer under the Cerestar group, managed to record revenue of IDR 3.61 trillion in 2022, up 6% from IDR 3.42 trillion in the 2021 period. Meanwhile, cost of goods sold increased 4% from IDR 3. 15 trillion to IDR 3.28 trillion.
The Company's revenue is derived from the sale of wheat flour products for human consumption under the Dragonfly, Falcon, Seagull and Bakerstar brands, as well as animal feed ingredients products under the Starfish, Manta and Elang Biru brands.
Even though the increase in the inflation rate and fluctuations in the rupiah exchange rate in 2022 have increased costs such as increased in selling and distribution expenses, financial costs, and having to bear foreign exchange losses, the increase in revenue achieved and the success of the efficiency measures taken have made the Company successful to book significant net profit. Through efficiency measures taken, TRGU has succeeded in reducing general and administrative costs from IDR 167.84 billion in 2021 to IDR 117.37 billion in 2022.
At the end of 2022, the Company's total assets were recorded to have increased significantly to IDR 3.53 trillion from the position at the end of 2021 which amounted to IDR 1.98 trillion. Meanwhile, current assets were recorded at IDR 2.33 trillion, an increase from IDR 848.89 billion.
The company's equity at the end of 2022 was recorded at IDR 1.03 trillion, compared with IDR 670.76 billion at the end of 2021. Total liabilities were at IDR 2.50 trillion, increased from IDR 1.31 trillion. Meanwhile, short-term liabilities were at IDR 2.41 trillion, up from IDR 1.20 trillion.
During last year's IPO, the Company managed to raise IDR 315 billion of fresh funds, of which 46.67% was used to buy new machines to increase the production capacity of its subsidiary, namely PT Harvestar Flour Mills (HFM) of 600 MT/day.
The remaining 20% has been used to purchase land in the Gresik Industrial Estate as an additional HFM supporting facility, and 33.33% has been used for the construction of warehouse and packing facilities from a subsidiary of PT Agristar Grain Industry (AGY) located in Cilegon which is expected to be able to commence operations in the second quarter of this year.