GoTo's Profitability Target by the End of 2023 Seen to Surpass GRAB and SEA Group
By : Abraham Sihombing | Friday, February 17 2023 - 14:50 IWST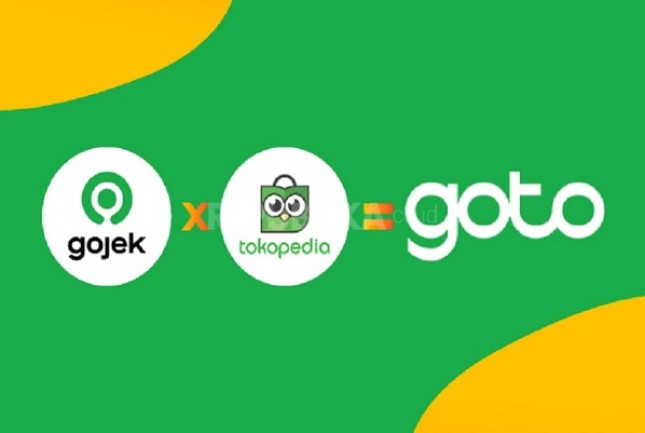 GoTo is a blend of Gojek and Tokopedia. (Photo: republika.co.id)
INDUSTRY.co.id -Jakarta - The financial performance acceleration of PT GoTo Gojek Tokopedia Tbk (GOTO) overtook its two competitors at the global level, namely Grab and SEA Group. The target of achieving a positive Adjusted EBITDA post allows the largest digital ecosystem company in Indonesia to realize profitability faster.
GOTO has just announced that its Adjusted EBITDA is expected to be positive in the fourth quarter of 2023. This is faster than previous estimates and analyst consensus, which had predicted this achievement could be realized in 2024 and some even said it could only be positive in 2025.
With this acceleration, GoTo caught up with one of its competitors in the industry, SEA Group, which also targets to be positive by the end of 2023. Unlike GoTo, which was predicted to take longer, SEA Group, which owns Shopee, for one, has long been predicted to achieve positive Adjusted EBITDA by the end of this year.
The GoTo Group President Director, Andre Soelistyo, said the new profitability target will bring the company closer to positive operating cash flow. This is the result of GoTo's strategic plan which includes revenue optimization, cost management, and the development of integrated ecosystem-based products and services (ecosystem product growth) to support long-term sustainable growth.
As for the structure, said Andre, adjusted EBITDA is a proxy indicator to show cash flow that can be used to develop the business independently without external funding.
"As a result of the ongoing strategy execution, the Company will be able to record positive adjusted EBITDA in the fourth quarter of 2023. The Company has the right human resources, supported by sufficient liquidity to execute our plans, in line with our mission to build the most impactful technology ecosystem in Indonesia, and be able to provide positive value to society," said Andre Soelistyo, in a press release on Thursday (16/02/2023) evening.
Not only catching up with SEA Group, GoTo with this target will achieve positive Adjusted EBITDA faster than another competitor in the industry, GRAB Holdings Limited (Nasdaq: GRAB). In its official announcement released in late 2022, GRAB stated that it will achieve positive Adjusted EBITDA (breakeven) in the second half of 2024.
EBITDA, which stands for Earnings Before Interest, Taxes, Depreciation, and Amortization, is one measure of a company's overall financial performance. A positive EBITDA is an important step before the company can finally achieve net profit.
The GoTo Group Finance Director, Jacky Lo, said that the positive direction of Adjusted EBITDA began with the positive Contribution Margin of all GoTo business segments, namely on-demand, e-Commerce, and GoTo Financial. The on-demand business segment has been positive since near the end of 2022 while the other two began in the first quarter of 2023.
"This shows that the Company can continue to grow healthily while continuing to accelerate towards profitability. The Company conducts regular reviews to ensure optimal implementation of business strategies that focus on its core business," he explored in a GoTo press release. (*)