Net Profit Increases, TRIS Distributes Interim Dividends
By : Nata Kesuma | Friday, November 10 2023 - 08:20 IWST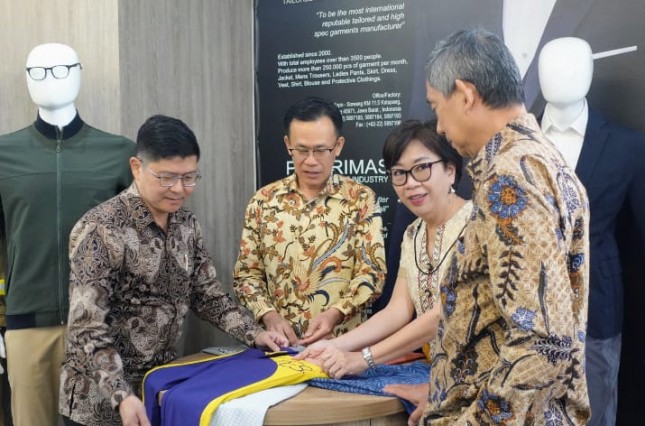 PT Trisula International Tbk (TRIS)
INDUSTRY.co.id - Jakarta, November 08th, 2023 – The Trisula Group, which is controlled by PT Trisula International Tbk (TRIS), a publicly listed company in the textile and garment sector is planning to distribute dividends.
At IDR 2.76 per share, TRIS will distribute a total of IDR 8.6 billion to its shareholders. The dividend payment date will fall on December 1, 2023.
Indeed, TRIS has experienced healthy growth in the past year, their 9M23 financial report revealed that their sales have increased 0.1% YoY to IDR 1,045.2 billion while its net profit grew by 4.1% YoY in 9M23.
The retail and uniform segments drove the highest increase with +29.6% YoY and +5.1% YoY to IDR 121.7 billion and IDR 96.6 billion, respectively.
Trisula Group's uniform segment is undergoing sales recovery, after the decline they experienced since 2020. As the preferred choice for uniforms in critical segments, including government sectors, it's no surprise that TRIS would receive an influx of orders.
The Company is also establishing an all-in-one clothing concept to offer a range of clothing options, including shirts, pants, to suits, all conveniently available in one place.
"The Trisula Group purposefully established an integrated supply chain across our operations from the producer of polyester materials to tailoring, all the way to our strong retail network.," TRIS President Director, Widjaya Djohan explains,
"This allows us reliably deliver international quality textile and garment products while staying agile to adapt and maintain a strong position in the market."
Trisula Group's position in the market is reflected by the recorded 13.2% increase (YoY) in local sales. As the economy regains its momentum, demand for garment products increases in proportion. TRIS is still the go-to choice for many customers, having proven its track record in delivering high-quality products that meet customer specifications.
The Company has also established a strong presence and network in countries such as the US, Australia, New Zealand, the UK, and Japan, which will also give them a strong footing as international demands pick up.
The outlook for TRIS looks promising as the company continues to optimize its utilization rates and increase its production capacity, with its subsidiary PT Trisco Tailored Apparel Manufacturing expected to increase its output by next year.