Indonesia's Cement Production is Targeted to Grow Four Percent
By : Abraham Sihombing And Aldi Firhand. A | Wednesday, August 23 2017 - 13:16 IWST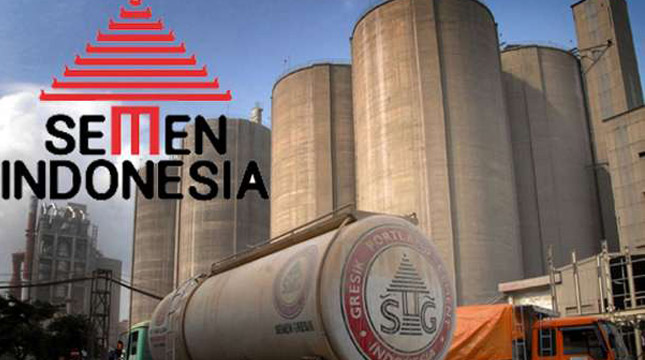 PT Semen Indonesia Tbk (SMGR) (indonesianindustry)
INDUSTRY.co.id - Semarang - The production volume of PT Semen Indonesia Tbk (SMGR) is targeted to grow 4% to 27.4 million tons in 2017 compared to the previous year's realization of 26.36 million tons. The growth is sustained by the government's target to build 2,650 km (km) of new roads, 1,000 km of toll roads and 46,770 km of road maintenance. The government targets are listed in the Medium and Long Term Development Plan for the period 2015-2019.
"In addition, the government also plans to build 15 airports and airport development for Air Cargo service. The government will also build 14 new industrial areas outside Java as well as the development of industrial estates as industrial infrastructure in the Industrial Growth Center (WPPI), "said Johan Samudra, Director of Production and Business Strategy of SMGR at a public exposure event at Diponegoro University, Semarang, Central Java , Tuesday (22/08/2017).
Johan argued, the government is currently also encouraging the growth of the property sector. One of the efforts is the provision of housing for the community, especially low income people. This will encourage increased demand for cement. To support the plan, SMGR will continue to expand to meet domestic demand to maintain 41.7% of the total national cement market.
"Cement Indonesia has various competitive advantages in industrial competition. The state-owned cement producer has 4 integrated plants, 2 grinding plants, 24 packing plants and supported by 30 buffer warehouses and 12 special ports, "said Johan.
To meet the growing demand for cement, Semen Indonesia is currently completing various strategic projects, including completion of Indarung VI Plant and Rembang Plant. With the completion of the construction of the two factories, Semen Indonesia will have additional capacity of 6 million tons of cement per year.
In addition, Semen Indonesia is currently completing the construction of a grinding plant in Banten, the construction of an eco-friendly thermal power plant in Tuban with a capacity of 30.6 Kilowatts (KW). To support capacity building programs, Cement Indonesia will build new plants in Aceh and Kupang.
"In the first half of 2017, Semen Indonesia earned Rp12.7 trillion revenues, or grew 2% over the same period in 2016 of Rp12.47 trillion. The company's EBITDA stood at Rp2.65 trillion as of June 2017, down from Rp3.41 trillion as of June 2016. Net income in the period was recorded at Rp1, 10 trillion or lower compared to June 2016 of Rp1, 99 trillion, "added Johan