Improved Market Demand, Lotte Chemical Raises Production Targets Up To 95 Percent
By : Ridwan And Aldi Firhand. A | Monday, August 28 2017 - 21:13 IWST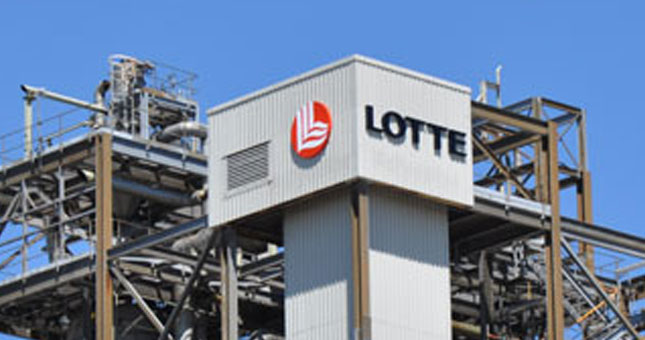 Lotte Chemical (IST)
INDUSTRY.co.id - Jakarta, a company engaged in polyethylene industry and large trading, PT Lotte Chemical Titan Tbk (FPNI) aiming to increase the factory production to reach 95 percent. Previously FPNI set the target of factory production utilization reached 90 percent.
"Our capacity can reach 100 percent, we can raise the target," said Independent Director of FPNI, Johannes Bambang last weekend in Jakarta.
He continued, the demand for polyethylene market in the first half of 2017 is still quite good. "We expect sales in the second half of 2017 will improve with the increasing demand in the market," he explained.
In the previous year, FPNI utilization reached 76 percent. In the past year, polyethylene production reached 346,000 tons and the total production capacity target is 450,000 tons. "This means that if this year targets 95 percent production utilization, FPNI targets 427,500 tons of production," Johanes said.
Furthermore, Johanes explained, semester i-2017, FPNI booked revenues of US $ 227.37 million. This achievement increased 1.86 percent compared to the same period in the previous year of US $ 223.1 million. Meanwhile, the net profit for the period of first semester I-2017 is US $ 1.95 million. "This number increased 133.01 percent compared to the same period last year which amounted to US $ 836,000," he added.
This year, FPNI is targeting a capital expenditure of US $ 9 million. The issuer will focus on increasing the production of polyethylene. "The fund will be used for maintenance and replacement of several machines and the company also plans to expand into real estate business," said Johanes.
Meanwhile, Johanes added, the company believes that by adding the main business activities, it will add income as an added value for shareholders. To optimize the business, FPNI targets companies that need industrial land. "The competitor of his business is the industrial area located in the vicinity of the land," he concluded.