AXN Television Series, Show Famed Magicians from Australia
By : Chodijah Febriyani And Aldi Firhand A | Saturday, September 02 2017 - 03:20 IWST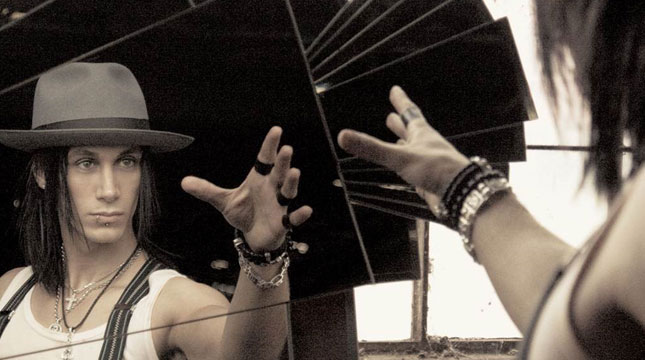 The Latest AXN Series, The Elements (Ist)
INDUSTRY.co.id - Jakarta - Sony Pictures Television Networks, Asia announces a new original series on AXN which is the result of collaboration with a leading Australian magician, an illusionist, and self-deprecating expert Cosentino.
The series is divided into four sections entitled The Elements will attract the attention of the audience with the magic of street magic by Cosentino in the form of a large-scale illusion and expertise to remove themselves from the death of the four elements of the Land, Wind, Fire, and Water.
Filming will begin this week in Singapore before Cosentino performs a performance tour in Taipei, Manila, and Kuala Lumpur. Popular artists in Asia, including singers, actors, and models, will join Cosentino as he performs his dazzling action and make the audience wonder how he does it.
Cosentino quickly became a big star in the magic world. He has won numerous prestigious awards at the Merlin Award (a magic version of the Academy Awards) including awards as 'International Magician of the Year' and 'International Escape Artist of the Year'.
According to Virginia Lim, Senior Vice President and Head of Content, Production and Marketing, "The Elements supports our vision to create a locally relevant series of series and engage our audience both on-screen and through social media," press release received by Industry.co.id, Friday (08/31/2017)
As a world-renowned illusionist, he adds, Cosentino made his debut on AXN as a guest star in the 2015 Asia Got Talent final episode. We are delighted to be back in partnership with Cosentino to introduce his magic revolution in Asia.
"I am delighted to be starting this new partnership with AXN, who is the leader in English-language entertainment channels in Asia. I am very proud of what we have created in The Elements series. The concept of performances, magic, and self-deprecating action lies in a series of series that have never existed before, "says Cosentino.
The Elements will premiere in early 2018, first and exclusive at AXN.