Judge Resolves BANI Mampang Is a Rightful Trademark Right Holder
By : Ridwan And Aldo Bella Putra | Thursday, September 14 2017 - 19:00 IWST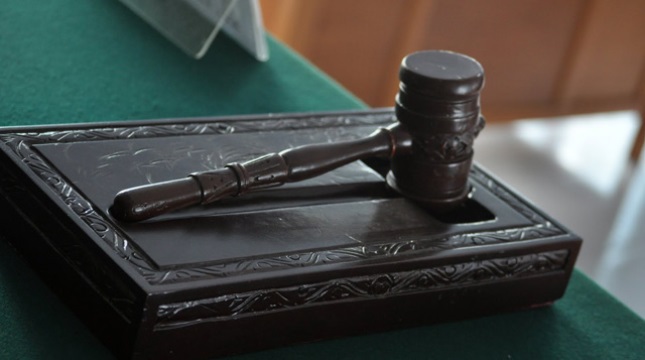 Ilustrasi Palu Hakim
INDUSTRY.co.id - Jakarta-Central Jakarta Commercial Court on Tuesday (12/9/2017) in the court case brand No.34 / Pdt-Sus-Brands / 2017 / PN.Niaga.Jkt.Pst has declared its verdict that refuses all claims from associations calling himself the Indonesian National Arbitration Board (BANI Sovereign) to gain rights over the BANI brand.
This case started because "BANI Sovereign" which declared itself as "BANI Renewal" filed a lawsuit of BANI's cancellation in the commercial court on the grounds that the BANI brand that has obtained the rights to the brand since 2002, the submission is based on bad faith because BANI is not a body law.
This is clearly broken through the decision of the Central Jakarta Commercial Court on Tuesday (12/9).
In response to the lawsuit and the outcome of the verdict, M. Husseyn Umar as the Chairman of BANI responded, It should be emphasized although BANI is not listed as a legal entity, but since BANI was established by KADIN Indonesia in 1977 through KADIN Decree, BANI is an institution which factually acknowledged by the government and subject to the registration of the mark, so the litigation lawsuit is rejected entirely.
"Thus, BANI having address at Wahana Graha Lt. 1 Jalan Mampang Prapatan No. 2 is the legal owner of BANI brand" said M. Husseyn through his press release in Jakarta (14/09/2017).
According to him, the decision is based on the considerations contained in the principal case, namely the requirements of the criteria 'applicant' brand under Article 7 of the 2001 Brand Law is an individual; group of people or legal entities.
BANI was established based on SK Kadin in 1977 to resolve the dispute, indicating the existence of a body, which means the existence of a collection. a collection of persons in the form of bodies established as alternative settlement of disputes that have applied for a right to a mark as Exhibit P-17 or BANI is not contrary to law, in this case is the body itself.
The 'applicant' function is to determine who is entitled to the mark, and if there is any unlawful act, to determine who can be held accountable, and in view of the subject of the BANI brand application, the BANI brand acquisition in 2002 is not contrary to the law -wanted brands.
Furthermore, Hisseyn further pointed out, it should be emphasized that BANI is an institutional entity protected by Law no. 30/1999 on Arbitration and Alternative Settlement of Dispute, where the law does not require an arbitration body to be in the form of a legal entity.
"With this verdict, BANI hopes that the court decision on another lawsuit filed by BANI Sovereign and heir BANI itself also gets a good result for the parties," he concluded.