PTPN XII Chocolate Production Results Reached Asian Market To Europe
By : Hariyanto And Aldo Bella Putra | Thursday, September 28 2017 - 20:00 IWST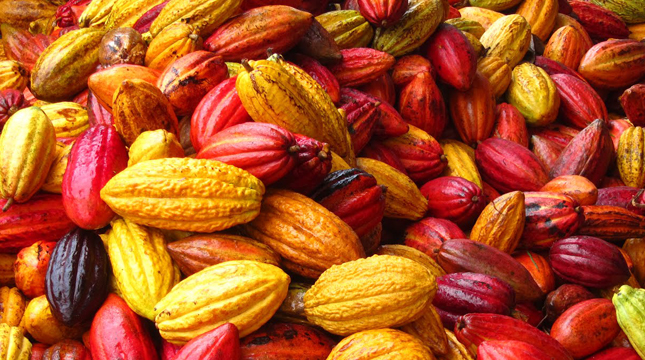 Ilustrasi Buah Kakao (Ist)
INDUSTRY.co.id - Banyuwangi - Cocoa or Cacao production of PT Perkebunan Nusantara (PTPN) XII is claimed to be the world's best quality chocolate production.
The production of plantations located in Kendeng Lembu, Glenmore District has even penetrated into several major countries in Asia such as Singapore, Malaysia and Japan. While in Europe, cocoa production PTPN XII also has penetrated Italy, Netherlands, France, and America.
There are two types of chocolate that is the mainstay of this plantation, namely brown edel and bulk.
"90 percent of our products are export quality.Our year of production for edel edible chocolate reaches 120 tons, if ordinary chocolate reaches 850 tons," said Kendeng Lembu Plantation Manager, PTPN XII, Glenmore Sub-district, Titon Tantular, Thursday (28/9 / 2017).
Titon said, now the area of ​​plantation that became a brown production area reached 1500 hectares. Details, 1200 hectares for bulk type chocolate and the remaining 200 hectares for edel chocolate production.
"Especially for this edel we will continue to develop because this chocolate is our superior product, which has the best quality in the world," he said.
In order to echo the region as the best chocolate producer, now the Kendeng Lembu Plantation is doing a number of breakthroughs. One of them by opening a village called Dusun Kakao.
At that location, in addition to being a place of chocolate processing is also intended as an educational arena. Citizens can get knowledge about chocolate, from the process of seeding, planting, harvesting until processing of beans into ready-to-eat chocolate.
"Here we build an educational place for residents or students to introduce if in this place there is the best chocolate production in the world," he explained.
In addition to exports, at this time Kendeng Lembu Plantation has also started to perform its own chocolate production process. One of them is processed into candy and brown dust.
"We are still in the experimental stage, so we have not dealt with the permission of his domestic workers, also not yet for marketing," he concluded.