Semen Indonesia Ready to Complete the Acquisition of Bangladesh Cement Company
By : Arya Mandala And Aldi Firhand. A | Sunday, October 08 2017 - 15:04 IWST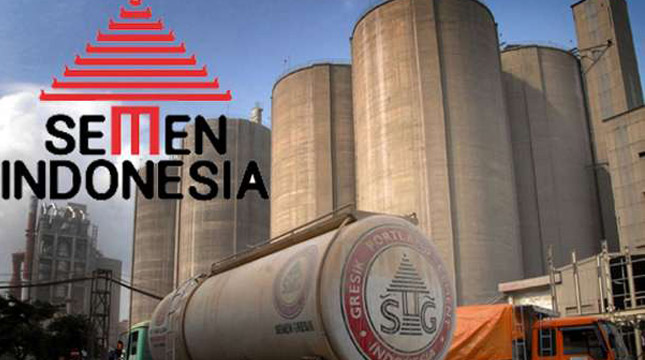 PT Semen Indonesia Tbk (SMGR) (indonesianindustry)
INDUSTRY.co.id - Jakarta, The process of negotiation of Semen Indonesia to acquire cement making and cement mills in Bangladesh enters the final phase. The Company expects the four-year corporate action to be completed this year.
New developments related to the acquisition plan that has been sticking since 2013 was disclosed Marketing and Supply Chain Ahyanizzaman Director after the Extraordinary General Shareholders Meeting (RUPSLB) PT Semen Indonesia (Persero) Tbk in Jakarta, some time ago. According to him, the delay of Indonesia Cement expansion in Bangladesh is not caused by regulation constraints but purely related to negotiation with the company to be acquired.
"We are trying to finish the finishing, just finalize it, hopefully this year can be, depending on negotiations," he said. After the completion of the acquisition process, the issuer with the SMGR trading code on the stock exchange floor will become the majority shareholder of the cement company in Bangladesh. However, Ahyanizzaman reluctant to mention the amount.
The presence of cement production from a Bangladeshi factory later, said Ahyanizzaman will be allocated to meet the needs of the Bangladeshi market.
In addition to completing the acquisition of a Bangladeshi factory, Semen Indonesia will also expand in the country. The plan, Semen Indonesia will be the shareholder of two private companies engaged in the building materials sector. The corporate action, also targeted for completion this year. "Maybe not this year, for cement, but for building materials it could be this year," he said.
Until the end of the year, the company allocates capital expenditure (capex) of Rp 6 trillion to Rp 7 trillion. So far, the company has used two-thirds of the capex funds.
Approximately 50% of the absorbed capex is used for the construction of factories in Rembang, Central Java and Indarung VI in Padang, West Sumatra. The capex funds will also be used for inorganic expansion purposes. However, Ahyanizzaman did not mention the amount of funds needed for the expansion.
The related RUPSLB decisions held SI is nothing but changes in the composition of the company's board. As is known, the position of the Managing Director of SI suffered a vacancy after the death of Rizkan Chandra who died on July 15, 2017. In EGM the shareholders agreed to appoint Hendi Prio Santoso to become the new President Director of SMGR. Hendi himself previously known as the President Director of PT Perusahaan Gas Negara.
In addition to approving the change of the company's board of directors, the meeting also approved the amendment of the company's articles of association related to the determination of the shares of the A Dwiwarna Series of the Republic of Indonesia and the Standardization of the BUMN's Open Budget, and the Ratification of the Minister of State-Owned Enterprises Regulation that must be confirmed by the Open State-Owned Enterprises.