Land Expansion of KIK Disposes Agricultural Area
By : Aldi Firhand Alqudri | Sunday, July 23 2017 - 08:55 IWST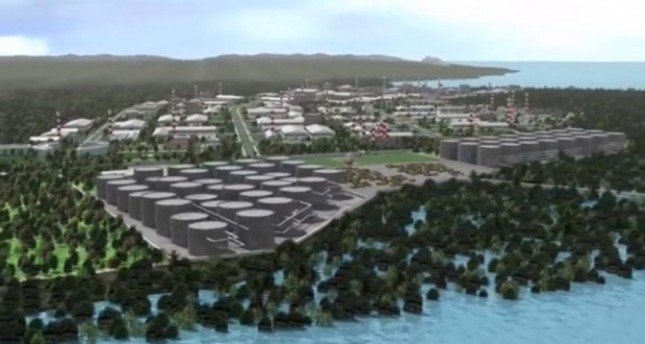 1902
INDUSTRY.co.id - Jakarta, Director General of Land Procurement Ministry of Agriculture and Spatial Planning or BPN, Arie Yuriwin said that the spatial development of Konawe Industrial Estate (KIK) is finished. The area, located in Southeast Sulawesi, currently requires an additional 2,200 hectares of land to expand its development.
"However, it is not yet approved because it still needs to be evaluated before the expansion permit is extended beyond the designated industrial area limits Permit for the former location limitation for the industry only 400 hectares, it takes 2,200 hectares, so we will evaluate for this location permit , "Said Arie Yuriwin in Jakarta (6/7/2017).
Furthermore, Arie explained, the evaluation will not last long for KIK development can be implemented as soon as possible. "In addition, the Minister of Agrarian Affairs and Spatial Planning (ATR), Sofyan Djalil has issued a permit, but it does not include the expansion of the area," he explained.
On the same occasion, Minister of Agriculture Amran Sulaiman said that his side supports the completion of KIK development. "This is the plan of industrial estate, from the agriculture sector Insha Allah we will finish in a short time," said Minister of Agriculture.
Amran revealed, there are currently few problems related to agricultural areas in the area whose land will be displaced. "This is a matter of agricultural area for the industrial area," finished Thursday, the solution is easy, say 500 hectares we substitute for other rice fields and it is free from the government Yes maybe 500-1000 hectares, "he said.
Meanwhile, for the location of replacement land is still in the discourse. It will be coordinated with the Governor of Southeast Sulawesi and the Ministry of Environment and Forestry. "So everywhere instead we call the Governor, we find a solution.Easy, there we coordinate with the Ministry of Forestry," Amran Said.