PT Jababeka Tbk Develops Morotai KEK as a Relationship in Eastern Indonesia
By : Hariyanto, Aldo Bella Putra | Wednesday, July 19 2017 - 11:41 IWST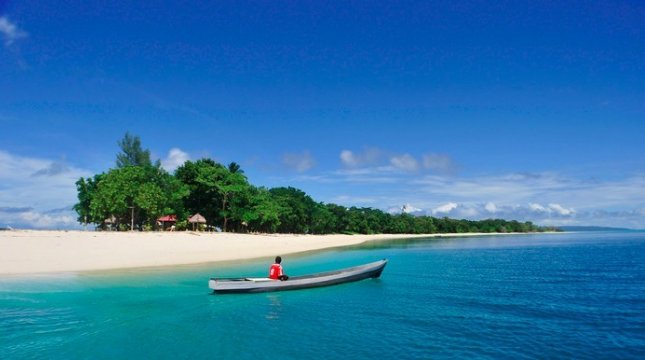 Morotai island
INDUSTRY.co.id -
INDUSTRY.co.id - Jakarta, PT Jababeka Tbk continues to expand the development of industrial parks in potential areas, one of which is in Morotai, North Maluku.
Companies with code issuers KIJA will build a marine-based tourism industry area, fishery and agriculture business and logistics. From the development of Morotai, this region is expected to be able to play as a hub for Eastern Indonesia.
In addition, the company will also develop an industrial area of ​​2,700 hectares in Kendal, Central Java. In its development, Jababeka took Sembcorp Development Ltd from Singapore.
The Company will prioritize the development of industrial parks to attract consumers and land tenants. Industrial development is expected to create employment opportunities.
Currently, the company is prioritizing the construction of 100 new independent cities throughout Indonesia by cooperating with local governments. The development aims to create jobs.
The development of the new city will have an impact on job creation, if Cikarang grows 1 million jobs then 100 independent cities are projected to create 100 million jobs.
The Company also helps the government to create an industrial area in the region by building 10,000 flats. The development is spread in Cikarang, West Java, Kendal, Central Java, Morotai, North Maluku.
In the note Imq, Jababeka city which is an industrial area has now filled about 1,700 tenants of national and multinational corporations from 30 countries. In addition, the region also employs over 700,000 workers and 4,300 expatriates.
A number of large companies have opened their operations in Kota Baru Jababeka in Cikarang such as Loreal, ICI Paints, Mattel, Samsung, Unilever, United Tractors, Akzo Nobel and Nissin Mas.
Not only in Cikarang, PT Jababeka also has a prestigious project in Banten, West Java. The name of the resort is Tanjung Lesung which has been designated as Special Economic Zone since 2015.
While Analyst Kresna Securities, Filbert Anson rate, KIJA sales in Kendal pretty good, there are a number of triggers, such as selling price is relatively cheap, as well as access to Trans Java toll road.
"KIJA also has a strong enough partner, namely SembCorp, a Singapore-based company partly owned by Temasek," Filbert said on Thursday (26/1/2017)
In the long run, KIJA business prospects will continue to rise. Besides Kendal, according to Filbert, Tanjung Lesung will support KIJA. In this area there will be the Serang-Panimbang toll road project, which is still the land acquisition stage.
"The large KIJA Landbank in Tanjung Lesung, which is 1,500 ha, is one of the assets for KIJA to significantly increase the company's value, for example, KIJA can build infrastructure in the Serang-Panimbang toll area, also build the hotel through a joint venture scheme," said Filbert .
Filbert added that KIJA has good land quality and extensive land bank. The achievement of marketing sales last year was also good compared to most other developers and recommended buy for KIJA.