Judge Opens Probably Setya Novanto Called Back
By : Herry Barus And Aldo Bella Putra | Saturday, November 04 2017 - 14:00 IWST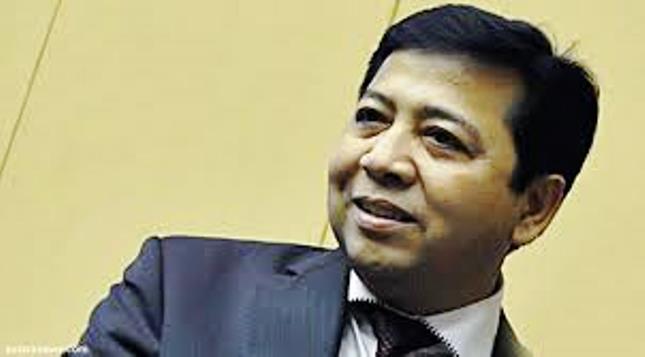 Ketua DPR Setya Novanto (Foto ist)
INDUSTRY.co.id - Jakarta - The panel of judges open the possibility of Chairman of the House Setya Novanto again called in the trial of KTP-Electronic in the Corruption Court (Corruption).
"Well to Setya Novanto's brother while your information is considered sufficient, but I must say that in the future, there is a possibility that if needed again, you are invited again here," said judge chairman Jhon Halasan Butarbutar at the Tipikor court in Jakarta, Friday.
Setya Novanto (Setnov) witnessed the defendant Andi Agustinus alias Andi Narogong who was charged with a profit of 1.499 million US dollars and Rp1 billion in procurement of ID card-Electronic (KTP-E), which totally harm the state finance worth Rp2.3 trillion.
He was present after two non-attendance calls as witnesses 9 and 20 October 2017.
"In some ways, you answered forgot, why so many forgot?" I was looking at you to answer, forget, forget, forget why so many forget," Judge John asked.
Setnov admitted he answered forgot and did not know because the distance between the discussion of e-ID card until now was almost seven years.
"Yes we do not know much, because it's been so long," Setnov replied.
He also admitted the problem of ID card-E has made him sick.
"Hopefully (testimony) is not a political tool and slander to me I feel my health, my suffering and the family from the slander parties to me that alone," added Setnov.
In the hearing, the KPK prosecutors also deepened Setnov's relationship with the boss of PT Gunung Agung Made Oka Masagung. "I know Mr. Made Oka Masagung was involved in Kosgoro a few dozen years ago, but after that he did not meet," Setnov said.
He claimed there had been people who claimed the mess Oka Masagung want to do business with Setnov but not so.
"But did you buy shares in Gunung Agung?" asked JPU KPK Ariawan Agustiartono.
"Not me but Kosgoro, then I was appointed by Kosgoro to be one of the directors because Mr. Oka was out of the country, so I went in," Setnov replied.
In the trial Sept. 25, 2017, Finance Director of PT Quadra Solution, Willy Nusantara Joan claimed to have sent some money to Oka. The money is allegedly derived from an e-ID card project.
"There is a dividend of Rp31 billion, so it can be yes (from e-ID card), cannot," said Willy.
According to Willy, President Director of PT Quadra Solution, one of the companies incorporated in the Consortium of State Printing RI which won an e-ID card project, Anang Sugiana Sudiharso through Multikom - another company in Singapore has sent money of 2 million US dollars to one one Oka company.
The money is used to buy Neural Pharmaceutical shares, one of the pharmaceutical companies in 2012 through its Delta Delta Singapore company for the purchase of Neural Pharmaceutical shares.