House Speaker Inspection Does not Require President's Permission
By : Herry Barus And Aldo Bella Putra | Wednesday, November 08 2017 - 13:00 IWST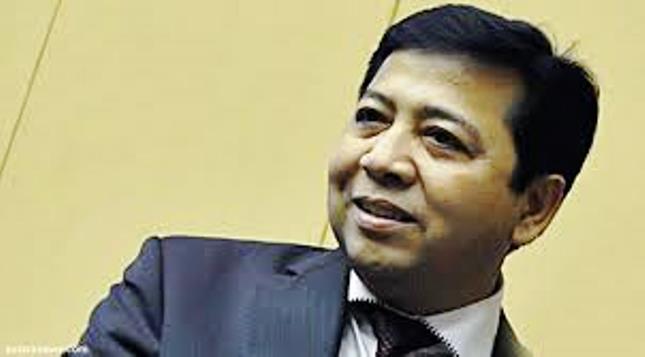 Ketua DPR Setya Novanto (Foto ist)
INDUSTRY.co.id -
Jakarta - Vice President Jusuf Kalla stated that the examination of the Chairman of the People's Legislative Assembly, Setya Novanto related to the decision of the Golkar Party politician as suspect of alleged corruption procurement of KTP-E does not require President Joko Widodo's permission.
Kalla's vice president said that in Jakarta on Tuesday (7/11/2017), responding to Setya Novanto's attitude that did not meet the Corruption Eradication Commission (KPK)'s call with the reason that the institution must have permission from President Joko Widodo.
"The KPK does not need permission to check if the police do, but if the KPK has its own law, it does not need the President's permission," said Vice President Kalla at the Vice President's Office, Jakarta.
He asked Setya Novanto to comply with the current legal process.
Some time ago circulated the Notice of Commencement of Investigation (SPDP) on behalf of House Speaker Setya Novanto, signed by Director of Corruption Eradication Commission (KPK) Aris Budiman on 3 November 20117.
"I do not know whether it is (suspect) or not, but whatever, as the House leadership he must obey the law made by the Parliament itself," he said.
The KPK once established Setnov as a suspect in the case of KTP-E on July 17, 2017 but on 29 September 2017 the sole judge of South Jakarta District Court Cepi Iskandar granted pre-trial lawsuit Setya Novanto stating that the stipulation of the Chairman of the House as a suspect was not in accordance with the procedure.
The judge concluded that the determination of the suspects conducted by the KPK was not based on the procedures and procedures of Law No. 30 of 2002 on Corruption Eradication Commission, Criminal Procedure Code, and KPK SOP.
Previously circulated letter photos with letterhead and stamp of KPK numbered B-619/23/11/2017 regarding the notification of commencement of the investigation dated 3 November 2017.
In the letter mentioned that on Tuesday, October 31, 2017 has begun investigation of corruption crime cases in the procurement of Population Identity Card package based on the national population number (KTP Elektronik) 2011-2012 in the Ministry of Home Affairs.
The criminal act of corruption is allegedly done by Setya Novanto together with Anang Sugiana Sudihardjono, Andi Agustinus alias Andi Narogong, Irman as the Director General of Population and Civil Registration of Kemendagri and Sugiharto as Committing Officer (PPK) of Dukcapil Kemendagri and friends.