Exports Up To 5.62 Percent, Bali Knitted Products Sell Well In The World Market
By : Hariyanto And Aldi Firhand. A | Monday, December 25 2017 - 20:45 IWST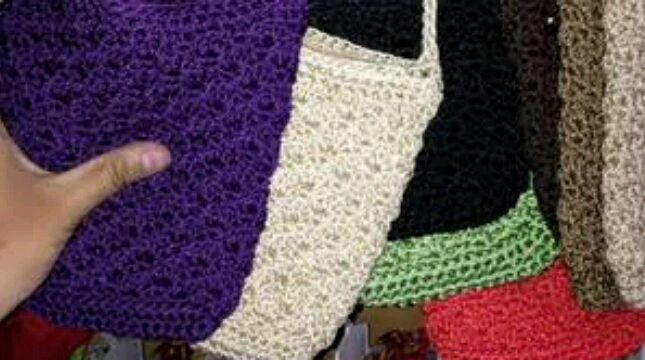 Illustration of knitted products (ist)
INDUSTRY.co.id - Denpasar - Throughout October 2017, foreign exchange from Bali provincial knit goods exports reached US $ 1.34 million. Up 5.62% compared to September 2017 worth US $ 1.27 million.
"However, compared to the same month in the previous year, foreign exchange earnings increased by 188,660 US dollars or 16.35 percent, because October 2016 the delivery of knit goods only produced 1.15 million US dollars," said Head of Distribution Statistics of Central Bureau of Statistics (BPS) ) Bali Province, I Gede Nyoman Subadri in Denpasar, Monday (25/12/2017).
He said the knitted handicrafts from Balinese handicraftsmen who handled the household scale business contributed 2.82 percent of Bali's total export value of US $ 47.69 million during October 2017, adding US $ 2.72 million , or equivalent to 6.05% from the previous month which recorded US $ 44.69 million.
But compared to the same month the previous year slumped to US $ 6.08 million or 11.31%, as October 2017 shipment of knit goods that generate foreign exchange US $ 53.77 million.
Subadri explained that the Singapore market absorbed the most of the knit goods from Bali which reached 26.10%, following the United States 18.65%, Hong Kong 16.08%, Australia 8.76%, Thailand 6.38% and China 1.02%.
It also penetrated the Japanese market 1.80%, Germany 0.68%, Netherlands 0.09%, and 20.43%, the rest penetrate various other countries in the world.
Subadri added that in October 2017, the Bali Provincial Government shipped non-knitted garments worth US $ 6.19 million, an increase of US $ 720,268, or 12.99% over the same month of the previous year worth US $ 5.47 million.
However, compared to the previous month (September 2017), there was a decrease of US $ 244,624, or 3.80%. Because shipping various types of clothing in September 2017 generate foreign exchange of US $ 6.44 million.