Community Secure Jihad Information, Manifestation of Positive Religious Expressions
By : Herry Barus And Aldo Bella Putra | Tuesday, January 02 2018 - 14:00 IWST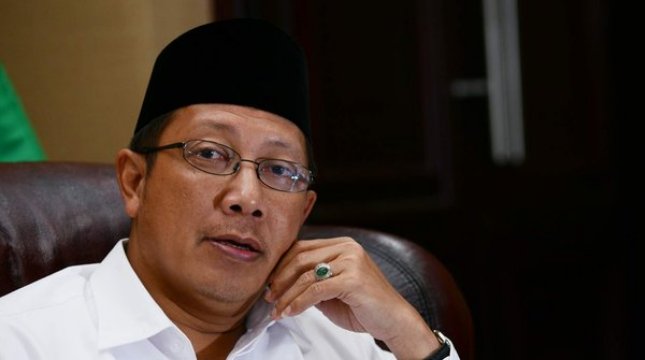 Menteri Agama Lukman Hakim Saifuddin. (Foto: IST)
INDUSTRY.co.id - Jakarta - Minister of Religious Affairs Lukman Hakim Saifuddin delivered a special message to all people in the country in welcoming the new year 2018.

"The joy and sorrow we have passed together, although often the difference, even as if there is a feud, but we are still grateful to uphold the values ​​of religion and agreed to maintain unity and unity within the frame of NKRI," Lukman message through written statement on Tuesday (2/1 / 2017).
The United Development Party (PPP) politician also advised the public to keep the information jihad as a form of positive religious expression. The reason, the dynamics of information developed so quickly that almost everyone now grows into independent individuals in producing and sharing information through their respective smartphones.
Lukman admits there are still some that could be a misstep in exposing him. For example, the loss of reason to filter information so that it is easy to swallow the hoax information and even spread it without thinking of the consequences. Even deliberately creating and spreading memes, hoaxes, slander and the like, without realizing that it is a sin-prohibited act of religion.
"Let's rationalize that we always stand on the truth in addressing the various information and expressions, and keeping such reasoning must also be a message and a religious teaching," Lukman said.
Furthermore, Lukman also advised the community to spread peace. As social beings, it may be that unwittingly there has been friction and mutual harm to your fellow brothers throughout the year 2017, being seduced by the fingers to vilify the news that sparked hostilities.
In fact, he said, it is the same as breaking the friendship and deeds of the facade (bad) that God hates.
"Take control of your fingers, change your attitude by multiplying your smile and sharing the favor, reconcile your hearts, tranquilize your souls, clarify your mind so that we may get His mercy, please be more happy," Lukman hoped.
Lukman also wants all parties to direct the energy to be positive. Therefore, the future of the nation is determined how the energy management of the young generation. To that end, Lukman hopes today's young people can use his energy for a variety of positive activities so that precious young life does not go to waste.
"Blow energy into positive and valuable virtues, so that one day you can feel the benefits.If not yet able to do great things useful for the nation, at least useful for humanity or the environment," he said.
One of the positive energies that Lukman refers to is charity for humanitarian social activities, giving charity to reconcile friends or families, making positive content that inspires netizens, or even simply removing the hoax and slander that stops in the chat / group social media.
"In fact, in a narration it is mentioned that, removing the dangerous stones on the path is part of the faith," Lukman