Low Electricity Consumption After The Turn of The Year
By : Hariyanto And Aldo Bella Putra | Tuesday, January 09 2018 - 22:30 IWST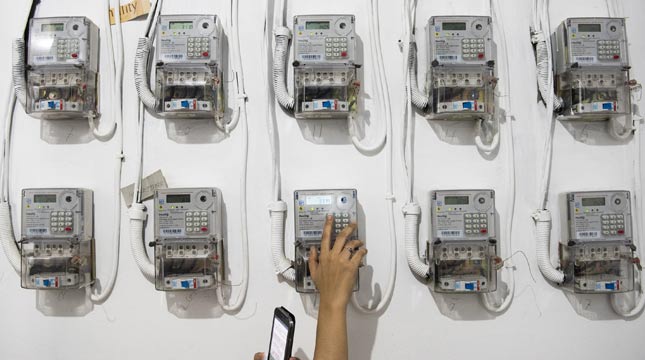 Listrik Ilustrasi
INDUSTRY.co.id - Jakarta - The Downstream Oil and Gas Regulatory Agency (BPH Migas) recorded the peak load of the lowest national electricity consumption on January 1, 2018 during the Christmas and New Year 2018 season.
"The national peak load is the lowest on H + 7 Natal, which is January 1, 2018 of 21,326 megawatts (MW) .Much may not get up so that the peak loads down," said BPH Migas Member Committee Muhammad Ibnu Fajar at BPH Migas Office, Jakarta, Monday (8/1/2017)
He describes the national peak load during the post period of Christmas Day 2017 and New Year 2018 is under the national capable.
The highest national peak load occurred on H + 11 dated 5 January 2018 of 33,269 MW and the lowest national peak load occurred on H + 7 dated January 1, 2018 of 21,326 MW.
Ibnu explained during the post there are areas that experienced electrical deficits of South and Central Kalimantan on December 30, 2017.
The electricity deficit is caused by disturbance to PLTU Pulang Pisau unit 1 and 2 (2x42 MW) and Excess Power of MSW Tanjung unit 2 (20 MW) power plant.
As a result, the Barito system (South and Central Kalimantan) suffered a rotating blackout. As of December 31, 2017, the plant gradually recovered and Barito System did not experience a deficit condition.
In addition, there are some areas that often experience the alert status of Bangka, South Sumatra, Bengkulu, Lampung and South Kalimantan and Central.
Standby status is a status because the operating reserves are smaller than the largest plant in the distribution area so more attention is needed to the areas that are in standby condition.
Power outages also occurred in parts of West Jakarta, South Jakarta, Central Jakarta and South Tangerang on January 2, 2018, but at 11:21 pm all loads went back to normal.
This is because Interbus Transformer / IBT-1 and IBT-2 Intermediate High Voltage Exchanges (GITET) Gandul and PLTGU Muara Karang exit the system on January 2, 2018.
During the Christmas and New Year seasons, BPH Migas not only coordinates the provision and distribution of fuel alone, but also coordinates all other EMR sectors: electricity, LPG, BBG, Vital Objects of the Oil and Gas sector as well as Geological Disaster Monitoring.
ESDM National Command has been running 22 days since December 18, 2017 and ends on January 8, 2018. (Ant)