After get Golden Globe, James Franco was accused of sexual harassment
By : Dina Astria And Aldi Firhand | Thursday, January 11 2018 - 22:07 IWST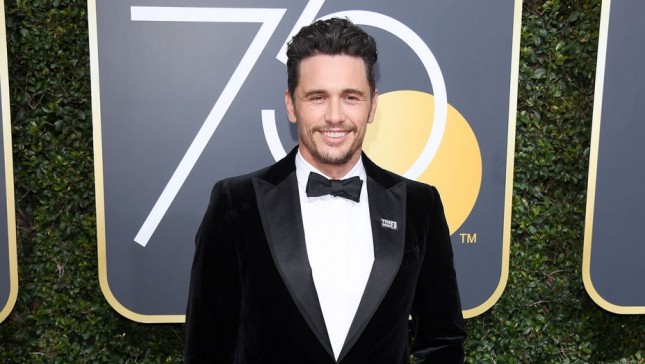 James Franco
INDUSTRY.co.id - Hollywood - A worldwide film awards show, the 75th Golden Globe Award on Sunday (7/1) has named James Franco Best Actor in Movie, Musical or Comedy. This success he achieved thanks to playing and working on his own film entitled 'The Disaster Artist'.
Apparently James Franco's happiness did not last long. After receiving the Golden Globe 2018 award, the 39-year-old actor accused. He is accused of sexually abusing his co-star Sarah Tither-Kaplan.
Sarah Tither mentioned that she once had a project with James Franco and received treatment that was not wearing during the filming process. He was charged for continuous nude scenes. Sarah also accused James of exploiting herself, since she was given only $ 1.3 million a day. However, at that time Sarah could not fight for having to finance her own life.
Not yet clear what the film he played for nude scenes. However, he and James later worked together on the movie project The Long Home which is still in production.
In addition to Sarah, an actress Violet Payne and feminist activist, Jessica Valenti also claimed James had sexually harassed by trying to seduce a 17-year-old girl to come to her hotel room.
James Franco did not remain silent. On the television show The Howard Stern Show, James stated that dating a young girl is not something that should be a problem, because they like each other. James also stated the age of 17 years in New York is no longer considered a minor age.
"The things I heard on Twitter were not true. But I am very supportive of people who are brave and can have a voice because they have been silenced for a long time. If I make a mistake, I will fix it, "lid James Franco.