Half-Day Rest, IHSG Closed in Position 5.828
By : Aldo Bella Putra | Tuesday, August 01 2017 - 12:53 IWST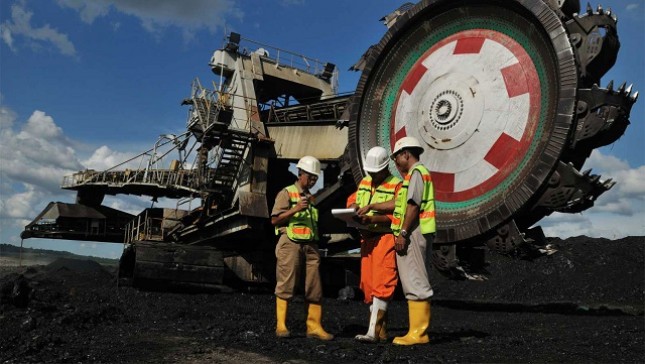 5166
INDUSTRY.co.id - Jakarta - The Jakarta Composite Stock Price Index (IDX) closed at 5,828 at mid-day break on Tuesday (01/08/2017), down 0.2% or 12 points compared to yesterday's close at 5,840. During the first session of trading today, JCI moves in the range of 5,825-5,858.
JCI's cut in the mid-day break was triggered by a 328 stock price decline. In addition, 164 stocks that experienced price increases, 105 stagnant shares and 162 shares were not transacted at all.
Total stock trading transactions in the first session of trading today amounted to Rp3, 03 trillion with a trade volume of 5.11 billion units of shares. Meanwhile, foreign investors bought net purchases worth Rp14 billion, but net sales volume was 203 million units of shares.
Five of the 10 sectoral indices of BEI weakened. The consumer sector index experienced the deepest decline, which was 1.59% or 39.19 points to 2,428. Then followed by index of manufacturing sector and index of miscellaneous industry sector which each eroded 1,13% and 0,94%. Meanwhile, mining sector index shot up 2.23% or 33.12 points to 1.516 position.
LQ45 stocks that experienced price decline and became top losers were PT Matahari Department Store Tbk (LPPF) whose price shrank 6.1% or Rp775 to Rp11,900 per unit, shares of PT Media Nusantara Citra Tbk (MNCN) 4.7% or Rp85 to Rp1,715 per unit and shares of PT HM Sampoerna Tbk (HMSP), whose price decreased by 2.8% or Rp100 to Rp3,450 per unit.
Meanwhile, LQ45's top gainers were PT Adaro Energy Tbk (ADRO), whose price rose 5.3% or Rp95 to Rp1,880 per unit, PT Barito Pacific Tbk (BRPT) shares, which increased 3% or Rp50 to Rp1,715 per unit and shares of PT Tambang Batubara Bukit Asam Tbk (PTBA) whose price was raised by 2.7% or Rp350 to Rp13,450 per unit. (Abraham Sihombing)