This Province Owns the Largest Palm Oil Processing Factory
By : Hariyanto And Aldo Bella Putra | Tuesday, March 06 2018 - 20:00 IWST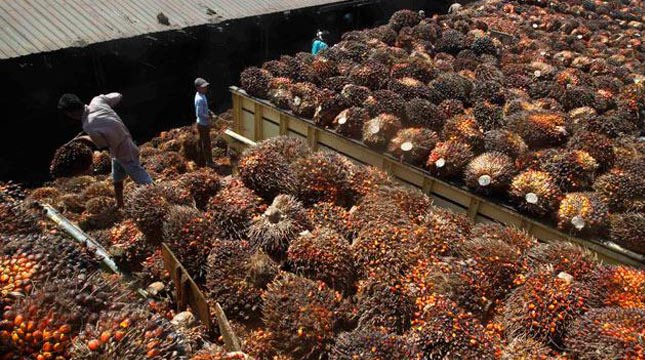 kelapa sawit (ilustrasi)
INDUSTRY.co.id - Samarinda - Currently, East Kalimantan Province has 78 units of palm oil processing plants with a capacity of 4355 tons of fresh fruit bunches (FFB) per hour.
"As many as 78 units of this plant are spread over six districts in East Kalimantan, especially in areas located in the center of oil palm plantations," said Head of East Kalimantan Provincial Plantation Ujang Rachmad in Samarida, Monday (5/3/2018).
Of the six districts in East Kalimantan, which has the most palm oil processing company is Paser District amounted to 16 factories. Followed by North Penajam Paser Regency with 6 factories, 28 units in East Kutai 15 factories in Kutai Kartanegara, 5 factories in Kutai Barat, and there are 8 factories in Berau District.
This year, Ujang said, there are plans to add 20 factories with a production capacity of 885 tons of FFB per hour. The construction of the new plant will be established in Kutai Kartanegara, East Kutai, Paser, Penajam Paser Utara and Berau.
From the economic side and the area of ​​productive land many oil palm plantation areas spread in East Kalimantan are feasible to have a factory, because according to the rules, then every plantation that has a productive land of at least six thousand hectares must build a processing plant.
While the existing conditions, there are still many oil palm plantations that do not have their own factories and prefer to send the harvest to other companies that already have a factory, so the cost of production becomes higher.
He also said that now in East Kalimantan there are 358 oil palm companies that pocketed 329 Plantation Business Licenses (IUP) with an area of ​​2.58 million hectares. "While the license holder of Hak Guna Usaha (HGU) is 184 companies with a land area of ​​1.14 million hectares," he said.
For existing partnership plantations, 182,170 hectares are managed independently on community owned land and community partnership gardens with large private companies (PBS) and large state enterprises (PBN).
In order to improve the welfare of the community from the sub-sector of plantation, Disbun Kaltim promote the independence of citizens and the plasma system through partnership with oil palm companies, so that the development of smallholdings is expected to realize the acceleration of people's welfare.