Danamon Corporate Card Provides Convenience to Operational Vehicle Operators
By : Abraham Sihombing And Aldo Bella Putra | Tuesday, March 06 2018 - 23:00 IWST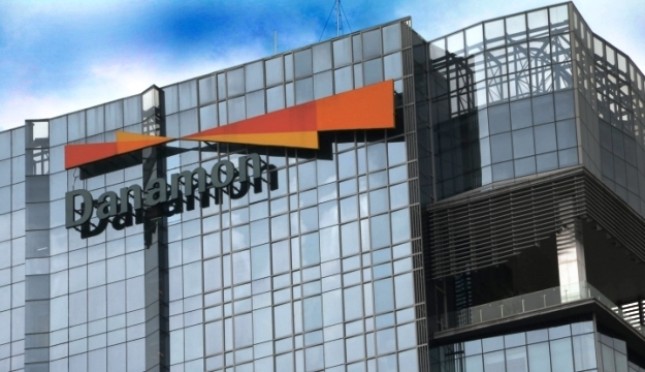 Bank Danamon Indonesia (Foto Dok Industry.co.id)
INDUSTRY.co.id - Jakarta - PT Bank Danamon Indonesia Tbk (BDMN) in cooperation with PT Shell Indonesia, one of the leading oil and gas companies, launched Danamon Corporate Card, a new service product in the form of efficiency controlled through Shell Fleet Card.
Danamon Corporate Card is a Bank Danamon credit card connected to a Shell Fleet Card specifically for the purchase of gasoline at all Shell filling stations in Indonesia. This product provides business solutions in terms of efficiency, comfort and control required by operational vehicle operators, Danamon Corporate Card holders.
According to Djamin Nainggolan, Consumer Lending Head of Bank Danamon Indonesia, the cooperation is part of Bank Danamon's commitment to provide banking products and services that support customer business growth.
Djamin said, Danamon Corporate Card together with Shell Fleet Card, makes purchasing fuel vehicles easier and more controllable. It is also reinforced by an integrated security and information technology system.
"The services provided by Shell Fleet Card complement the business solutions of Danamon Corporate Card, specifically to control business expenses and maximize operational savings in routine corporate payments, such as airfare, lodging, telephone, electricity, etc." Djamin said in Jakarta recently this.
With Shell Fleet Card, operational vehicle operator management can manage and adjust transactions, restrict fuel allocation, compile expense reports, and analyze fuel use online and transparently.
These features can improve business performance through efficiency in fuel use, time, and resources by the management to generate reports and perform monitoring, including administrative savings.
Meanwhile, for vehicle drivers belonging to operational vehicle operators, Shell Fleet Card offers flexibility of filling fuel in all Shell filling stations, easy payment without cash and transaction security with CHIP and PIN system.
Meanwhile, Wahyu Indrawanto, Director of Retail Shell Indonesia, said that Shell Indonesia welcomes this cooperation. The reason, as a global leader in the fuel retail business, Shell continues to focus on delivering the best driving experience through product innovation and excellent service, as well as being a travel partner with comprehensive solutions.
"Through this partnership with Shell Fleet Card and Danamon Corporate Card, Shell Indonesia wants to jointly take part to support the government-initiated Non-Cash Movement (GNNT) or Cashless Society," said Wahyu.
Actually, this service is a continuation of the signing of cooperation which was held in August 2017 by Djamin Nainggolan Selak Consumer Lending Head Bank Danamon with Wahyu Indrawanto who served as Director of Shell Retail Indonesia. (Abraham Sihombing)