Observer: Pruning Permits and Oil and Gas Regulations Must Pro People
By : Hariyanto And Aldo Bella Putra | Friday, March 09 2018 - 19:00 IWST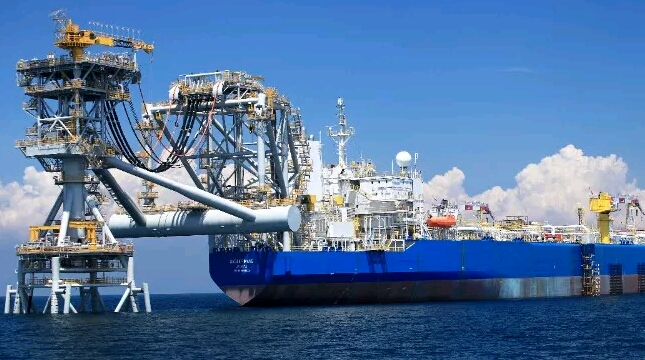 Ilustrasi Migas (ist)
INDUSTRY.co.id - Jakarta - Political communication observer from Paramadina University Hendri Satrio said the cuts or simplifications of permits and regulations in the energy and mineral resources sector must be pro to the interests of the people.
"The objective of regulatory reduction should be done for the betterment of Indonesia and the justice of the Indonesian people," Hendri told Antara in Jakarta on Thursday (8/3/2018).
He made it clear that simplifying the permission of foreign workers is the most sensitive thing, as it relates to the people's economy and the government's belief in the nation's ability in the energy sector.
"Easing the foreign workforce of any expert can be translated as low government trust in the ability of the people," said Hendri.
Previously, the Ministry of Energy and Mineral Resources (ESDM) re-arranged dozens of regulations and permissions that are considered overlapping and is no longer relevant. So far, 90 regulations and 96 and certification / recommendation / licensing in the EMR sector have been revoked.
The regulation and licensing are scattered in the oil and gas subsectors (mineral, coal and miner), electricity, renewable energy and energy conservation (EBTKE) as well as regulations on the Special Unit for Upstream Oil and Gas Business Activities (SKK Migas ) and Oil and Gas Regulatory Agency (BPH Migas).
"The total revoked or revised regulation is 90 and 96 certifications / recommendations / licensing, so the total is 186," said ESDM Minister Ignatius Jonan.
Some concrete examples of licensing in the field of oil and gas deleted include the recommendation of foreign workers (permission to use foreign workers / IMTA and foreign labor usage plan / RPTKA), petroleum distributor certificates, certificates registered (SKT) oil and gas company support, design approval and approval of the use of oil and gas equipment.
"In carrying out oil and gas supporting business activities, SKT is needed, it is felt that one of the obstacles in oil and gas investment is the process it takes days and its impact is only time delay, long bureaucracy chain, that we pulled out," said Ego Syahrial , Executor of Duties of the Director General of Oil and Gas at the Ministry of Energy and Mineral Resources.
"What we remove in the downstream of oil and gas for example to build a channel agency or gas station, for this business entity needs at least six months to process the name of the supplier certificate.It was removed because it inhibit. Can be us a country of this size, we actually need a channeling agency; we already think we need sub-dealer agencies, so the management should be made easier," added Ego.
In addition, in the electricity sector, the impact of 20 revoked regulations, among others, facilitates the dwelling time of transfer of inspection from border to post border and clarifies the classification of electric power equipment products so that it is easier to supervise.
In the field of mineral and coal, 64 licenses are cleared, among others, registration marks for transportation and sales companies, processing and / or refining principle permits, mineral SKT, and foreign labor recommendations. (tar)