Bareskrim Appoints Director of PT IBU to Suspect Rice Case
By : Aldo Bella Putra | Wednesday, August 02 2017 - 14:48 IWST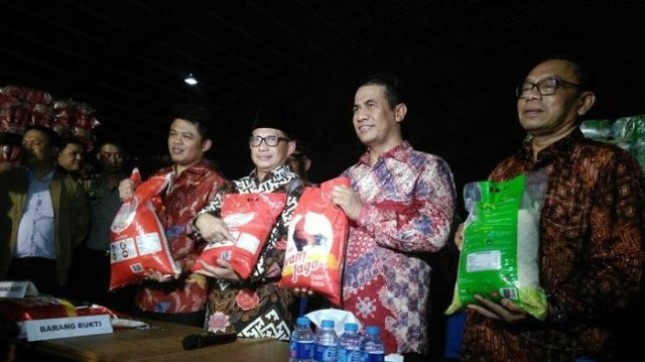 4723
INDUSTRY.co.id - Police Investigators Bareskrim determined Director of PT Indo Beras Unggul (IBU) initials TW as a suspect in the alleged case of food fraud, on Tuesday night (1/8/2017). "Yes it is true (TW is designated as a suspect)," said Head of General Information Division, Police Public Relations Division, Commissioner Martinus Sitompul.
He said the determination of the suspect against TW was done after the investigator conducted an examination of 15 witnesses on Tuesday (1/8). The examination was conducted on directors and expert witnesses. After the examination, the police also held a title case against the case.
"We examined 15 witnesses, after which we set (TW) as a suspect," said Martinus.
According to him, TW will be detained at the Police Headquarters of the Police Criminal Investigation Unit to undergo examination after his appointment as a suspect. "The detention will be after 1x 24 hours," said Martinus.
The police previously suspected that PT IBU violated Article 382 of the Criminal Code (KUHP) about trafficking by other parties, Article 8 of the Consumer Protection Law concerning goods and / or services that did not include correct information, and Article 141 Undang - Food invitation on food packaging label rules.
This happens because PT IBU is suspected of cheating by buying grain at a price higher than that set by the government. The grain is then ground into rice, packaged and sold at a much higher price on the market.
In addition, PT IBU is also suspected of fraudulent rice quality. The reason, the nutritional value information contained in the label Chicken Jago and Maknyuss not fit the results of laboratory tests conducted by the police.
The government said the indication of losses on the fraud reached Rp 10 trillion. The figure is obtained from the difference between the purchase price and resale of the production of PT IBU and PT SAKTI since the acquisition of PT TPS in 2010.