Half-Day Break, Consumer Stocks Trimming JCI 108 Points to Position 6.146
By : Abraham Sihombing And Aldo Bella Putra | Friday, March 23 2018 - 14:30 IWST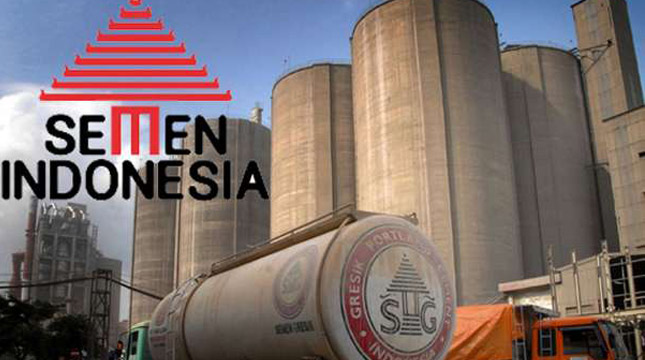 PT Semen Indonesia Tbk (SMGR) (indonesianindustry)
INDUSTRY.co.id - Jakarta Composite Index (IDX) closed down 1.73% or 108 points to position 6.146 at the end of the first trading session on Friday (23/03/2018) compared to the position in the end of trading the previous day at the level 6.254.
The decline in the index at mid-day breaks was caused by the decline in prices of 282 shares, especially the stocks of the consumer sector, basic industries and infrastructure. In addition, there were 77 stocks experiencing price increases, 100 stagnant shares and 154 shares were not transacted at all.
Total transaction value across all BEI market segments in the first session of trading today reached Rp3, 69 trillion. It consists of transaction value in the Regular Market of Rp3.11 trillion and in Negotiated Market worth Rp583.67 billion.
Trading volume during the first session of trading today was 59.81 million lots, a result of 185,262 transactions. Foreign investors recorded net sales of Rp475.29 billion with net sales of 1.7 million lots.
Meanwhile, all sector indices weakened in the first session of trading today. The consumer sector index experienced the deepest decline, which was 2.24% or 58.79 points to 2571. Then followed by the index of the basic industry sector and index of industrial infrastructure sectors each slashed 1.92% and 1.81%.
LQ45 stocks that have fallen in price and become top losers are INCO whose price is reduced by 4.62% or Rp140 to Rp2,890 per unit, JSMR whose price decreases 4.38% or Rp210 to Rp4,590 per unit and SMGR is the price down 4.24% or Rp425 to Rp9,600 per unit.
The INDF is the only share of the group of stocks in the LQ45 Index which experienced a price increase of 0.7% or Rp50 to Rp7,200 per unit. (Abraham Sihombing)