These 7 Advantages of Online Tax Reporting Through OnlinePajak
By : Hariyanto And Aldi Firhand | Monday, March 26 2018 - 22:00 IWST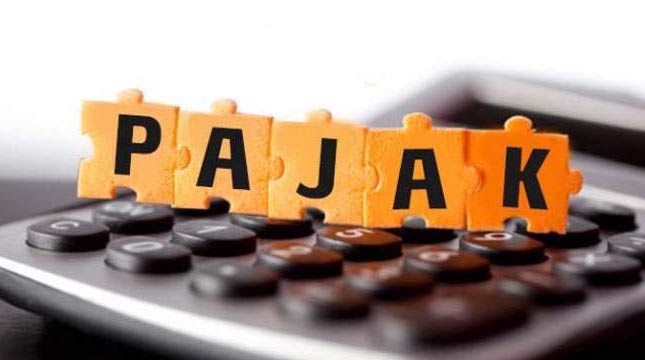 Ilustrasi Pajak
INDUSTRY.co.id - Jakarta - In order to help achieve ease in the effort for the taxpayers, Directorate of Tax Jederal (DJP) continues to develop the system for administrative management SPT be more simple and modern, namely by requiring online tax reporting, or better known as e-Filing.
Beginning April 1, 2018, the DGT will issue new regulations related to online taxpayer or e-filing tax return period of Article 21/26 and VAT as stipulated in Regulation of the Minister of Finance No. 9 / PMK.03 / 2018.
This new regulation stipulates that taxpayers can not submit electronic document format directly to KPP, but must through an e-filing channel already recognized by the DGT. So, if the reporting of SPT Period of Income Tax Article 21/26 and VAT is not through e-Filing, then the taxpayer is considered not to submit the SPT to the state.
Therefore, OnlinePajak, a web-based application as one of the e-Filing channels recognized by DJP, can be a smart solution to facilitate taxpayers in doing e-Filing. Taxpayers can access the OnlinePax website for the following benefits:
1. e-Filing in FreePax Online
Online SPT report in OnlinePajak is absolutely free of charge and applies to reporting of all types of SPT and as often as we carry out reporting.
2. Reporting Evidence Acknowledged Officially by the DGT
Based on Article 8 paragraph (2a) of the latest SPT PMK, OnlinePajak is one of the official channels recognized by the government to do e-Filing. That is, the Electronic Receipt (BPE) and Electronic Receipt Number (NTTE) obtained from OnlinePajak are also recognized legally.
3. Ease of Tracking Proof of Report
OnlinePax allows users to track proof of report because it has a search feature that can be easily operated.
4. Accommodating Reporting Different Types of Taxes
e-Filing OnlinePajak can also accommodate the reporting of all types of taxes with varying payment status, so that various companies with different industry backgrounds and business scales, can use the e-Filing OnlinePajak feature.
5. Features of CSV e-Filing
Through this feature, users can transfer data from CSV Reporting files from e-SPT to OnlinePajak application automatically, and then e-Filing can be done with just one click.
6. Availability of Bulk Upload e-Filing Feature
For large-scale companies, OnlinePajak provides the Bulk Upload e-Filing feature, which allows users to upload a lot of CSV reporting data at once, for different types of SPT and NPWP companies automatically, and to do a practical online tax report.
7. Secured Taxpayer Secrets
Problem data security, taxpayers also did not escape the priority OnlinePajak, because it has obtained ISO27001 certificate equivalent to bank security.
Of the seven things above, OnlinePajak not only trying to ease the e-Filling process with technological innovation in tax management and optimal service function for the community. This innovation also simultaneously signifies the contribution of OnlinePajak in supporting DGT regulations related to mandatory e-filling of Income Tax Article 21/26 and VAT.