The Low Price of Rubber Gets the Attention of West Kalimantan Governor Candidate Karolin
By : Herry Barus And Aldo Bella Putra | Monday, April 02 2018 - 11:30 IWST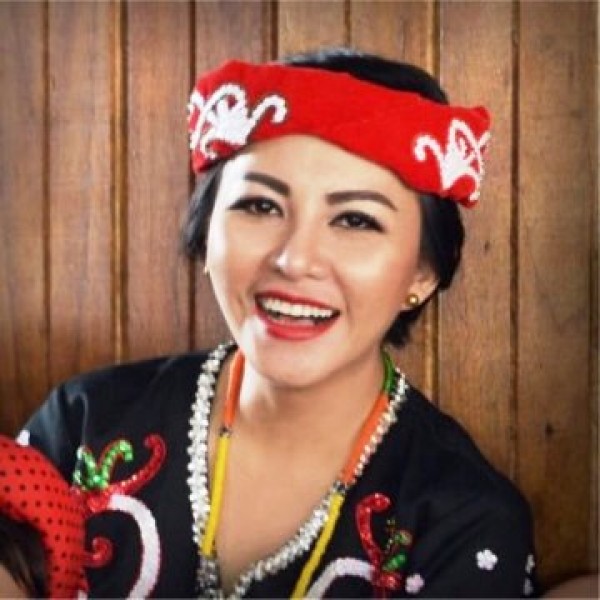 Karolin Margret Natasa, Calon Gubernur Kalimantan Barat (Doto Dok Industry.co.id)
INDUSTRY.co.id - Pontianak - West Kalimantan Governor Number 2, Karolin Margret Natasa said he has prepared several solutions to anticipate the continued decline in rubber prices complained of farmers.
"From some of the campaign activities we are doing in the region, most of the people who depend on rubber farming for the past year have complained about the recent decline in rubber prices, but we have prepared some solutions that can be done to anticipate this in the future," said Karolin in Pontianak , Monday.
She said, if entrusted West Kalimantan community to become Governor in the province, he will not promise the construction of rubber factory as promised by other candidates to the public.
"Now, rubber factories are closed, how can we build again, besides, for the construction of rubber factory, also the authority of private sector that will invest in the region so I think that it is not the right solution," she said.
So with the increase in Rubber prices, according to him it is not a government domain, because rubber prices usually follow the ups and downs of oil prices in the world market.
The former member of the House explained that to provide a solution of the continued decline in rubber prices, it must be known in advance what is the cause, which in addition to oil price fluctuations affected, also due to the rubber quality factor of the community that is no longer good.
She stated, most of the rubber planted by the people of West Kalimantan is old rubber that old age so that no longer productive. In addition, many people who mixing rubber processed by adding other objects to increase the weight of rubber.
"For that, one solution that can be done is to rejuvenate the rubber plant, where we have to replace it with better varieties. This can be the authority of the provincial government, to help the procurement of seeds for the community, with the notes to be sold," said Karolin.
"Another thing we can do is to sit together with the relevant parties to either represent rubber farmers, related associations and the government to formulate concrete steps in improving the quality of the rubber," she told media crews.
He said he would encourage the central government to increase the use of rubber, with infrastructure components that must also be built. This strategy is also a way to overcome the drop in rubber prices.
"What is more important is that we also have to provide training to rubber farmers to be able to process their own derivative products from rubber. As simple as making rubber grease handicraft products are processed themselves, so in addition to farmers sell raw rubber, also can sell it in other forms that can adding to the rubber farming economy," she said.