Adhi Karya Separate the TOD Department Becomes Adhi Commuter Property
By : Abraham Sihombing And Aldi Firhand. A | Monday, May 07 2018 - 22:35 IWST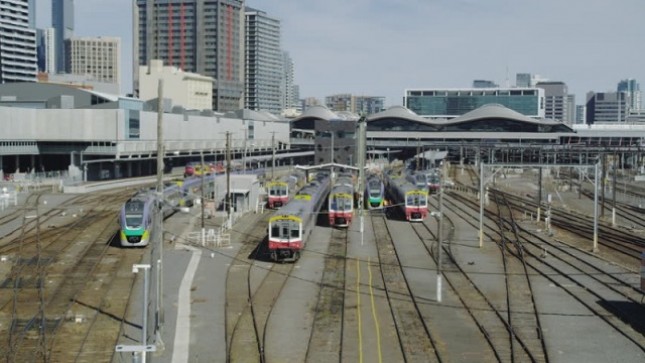 Illustration Shelter Integrated with public transportation modes such as Transit Oriented Development (TOD)
INDUSTRY.co.id - Jakarta - The management of PT Adhi Karya Tbk (ADHI) separates the Transit Oriented Development (TOD) business unit (spin off) and Hotel into a new subsidiary, PT Adhi Commuter Property (ACP).
"The separation of the business unit has been approved by the shareholders of the company in the Extraordinary General Meeting of Shareholders (EGM) held in Jakarta today," said Agus Karianto, ADHI Director of Human Resources, Systems and Investment at a press conference after the EGM in Jakarta , Friday (04/05/2018).
Agus argued, the separation is part of the company's internal restructuring efforts. The reason, when the construction of Light Rail Transit (LRT) is completed and then operated, then it will create a new center of economic activity around the station.
"This will be worked on by the newly formed subsidiary. For this spin-off, the company will use the book value in December 2017 worth Rp1, 9 trillion, "said Agus.
Agus explained, the value of Rp1, 9 trillion is not in the form of working capital, but in the form of land inventory, not assets. The lands have been purchased for TOD development supplies.
"But the land on behalf of Adhi Karya's investment is not included in the spin-off. Overall, the capital used for spin-off comes from assets not in the form of money. On the way, Adhi's management will increase the assets if the development equity is needed, "said Agus.
Meanwhile, Entus Asnawi, Finance Director of ADHI, explained that after officially spinning off, PT Adhi Commuter Property will conduct its initial public offering (PUPS) in 2019.
This is done in conjunction with the Minister of Finance Regulation No. 52/2017 on the Use of Book Value on the Transfer and Acquisition of Property in the Framework of Merger, Consolidation, Expansion or Taking Over Business.
"At the latest, a year after the Directorate General of Taxation approves the book value mechanism in the spin off process, the company is obliged to conduct PUPS. In addition, the implementation of the spinoff also does not transfer the employment status of the permanent employees of the Department of TOD and Hotel, "said Entus.
In addition, ADHI will also implement PUPS for its other subsidiary, PT Adhi Persada Building at the end of this year. Through the PUPS, the management of PT Adhi Persada Building plans to offer around 30-35% stake to public investors.
Meanwhile, Budi Saddewa Soediro, Director of Operations I ADHI, revealed that ADHI management will build depots and stations along the LRT line at 18 points TOD location. The project is estimated to require an investment of around Rp55 trillion.
"The investment value of this TOD project is certainly tailored to the needs of TOD's built and released location is quite interesting, because the price For the development of 18 TOD it takes 5-10 years," he said.
Currently, only four TOD are developed. The four TOD are located in Sentul, Ciracas, East Bekasi, and Jati Cempaka. The total land area used for the construction of these four TODs ranges from 20-25 hectares. (Abraham Sihombing)