KPAI: Child Sexual Exploitation Is Still Rampant
By : Herry Barus And Aldo Bella Putra | Thursday, June 07 2018 - 15:00 IWST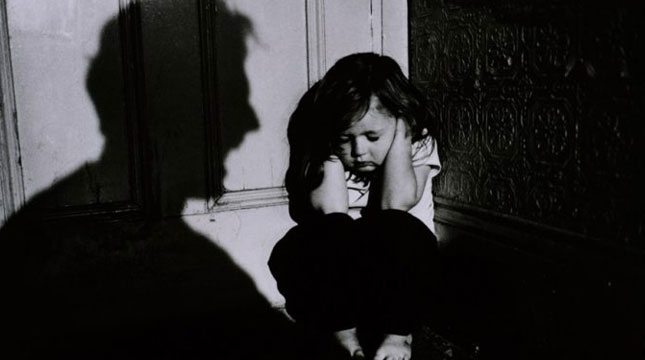 Ilustrasi Eksploitasi Anak (Ist)
INDUSTRY.co.id - Jakarta - The Indonesian Child Protection Commission says the child sexual exploitation is still rampant, proven in the last month there are some cases of child trafficking, call it Flower (16), origin Bekasi city that was sold to Papua, then Luna (15) and Leni (16) origin of Malang Regency with the purpose of Papua as well, last Tuti (15) who exploited his biological mother for the purpose of prostitution in Blitar.
Commissioner for Trafficking and Exploitation of KPAI Ai Maryati Solihah in a written statement in Jakarta on Wednesday (6/6/2018) said the purpose of selling girls to Papua is questionable to the perpetrators, because the two events above should be able to explain that the trend of destination to Papua is classified new for trafficking with the aim of prostitution.
"This indicates a shift in order from the usual big city to be a remote area and difficult to reach transportation as in general," he said.
For the case of Luna and Leni KPAI appreciate Papua Police that has been swift in securing the victim and return it to Malang Regency.
To that end KPAI also requested special attention to the Police of Papua to improve services on the protection of children trafficking victims in Papua.
In the case of Bunga (16) from Bekasi City, the family has not met his son until now because the return is still unclear. Though the family is expecting the police and the Task Force Trafficking West Java immediately take steps to return Flowers.
"From police information, which has secured Victims and Perpetrators, these girls do intend to work as a waitress at the cafe through the information of friends and acquaintances," he said.
However, their intentions ran aground when it came to be a song guide in karaoke places and ended up having to serve the lust of the masher.
He said Luna and Leni became the real example they escaped from the location of prostitution and complained to the authorities to immediately return to their hometown.
Therefore, in preventing the occurrence of trafficking targeting young girls should be preceded by the correct information about the workplace, make sure there is no engineering documentation that would be difficult for you.
He urged the public to be more careful and wary if at the age of children there are recruiting or inviting work that mentions to be a guide again on entertainment places in order to prevent unwanted things as early as possible.
A heartbreaking event in Blitar where a biological mother sells her daughter many times for economic purposes should be dealt with immediately.
"Parents will get punishment because as a mother actually provide protection and educate their children instead of making sexually slaves," he said.
In this case the parents are faced with Uu No 35/2014 on the Protection of children with the threat of 10 years in prison and a fine of 200 million rupiah.
According to him poverty is often the reason for the practice of exploitation to be done by their own families who sacrifice their own children, whereas there is no justification of any reason so that law enforcement is a path that must still be enforced for justice and special protection for child victims.
KPAI requested that the child be rehabilitated both physically and psychologically in order to get the optimal protection, because surely not easy to pass the long suffering and end the loss of the family who must sit on iron bars.
For the next step KPAI will carry out monitoring on the above mentioned areas in an effort to ensure child protection and justice fulfillment in children.