Victims of Sexual Harassment Do Not Use as A Harassment Materials
By : Herry Barus And Aldo Bella Putra | Sunday, January 07 2018 - 20:00 IWST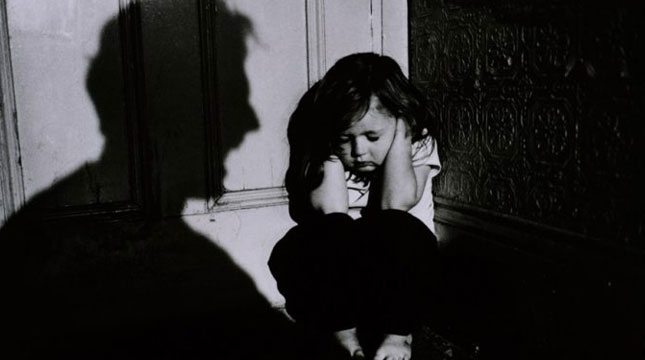 Ilustrasi Eksploitasi Anak (Ist)
INDUSTRY.co.id - Jakarta - The Indonesian Child Protection Commission asks the community to make sodomy victims committed by a suspect alias "Babeh" a Madrasah honorarium teacher in Tangerang, Banten, so as not to be subjected to harassment in the family, school, playground and the environment in which the child lives.
"The child's victim feels that what they receive after the events that befall them is mockery, more pain and make them extraordinarily embarrassed than what they experienced from the event of the sexual crime itself," said Child Commissioner in Touch against KPU Law Putu Elvina Jakarta, Saturday (6/1/2017)
He said that after the event it is important to strengthen the children both psychologically, socially, and establish norms and legal awareness in the context of what the suspect does is wrong and unlawful, so this does not become a framing justification that is imprinted on the child's minds they are no longer victims or perpetrators in the future.
In addition, all parties are important to implement early warning in the aspect of education, first to provide understanding and education to children to be themselves, so that children are not easily tempted by the invitation to improve the appearance or have magical attraction in the wrong ways and misleading.
Secondly, it teaches about the importance of keeping the limbs especially healthy forbidden parts, third, how children interact with strangers, dare to resist or avoid risky behaviors.
"Because the innocence of children who have a high sense of curiosity when offered a suspect with the lure of having immune science, and have a certain aura that makes the opposite sex to be interested, making them victims who are easily fooled and deceived," he said.
From the KPAI study by interviewing the average victim children aged around 8 years - 15 years old, most of them are still in elementary school, and some are junior high. So the KPAI underlines several things: Not covered by more than 25 victims from the identified and visum. This is very possible because the average child who became the victim then asked the suspect to invite other friends. This is exactly the same as the case of Emon sodomy in West Java years ago.
He said the case has far-reaching legal implications, in addition to the legal construct itself which must ensure that the suspect is punished accordingly, capable of a deterrent effect, on the other hand the rights of the victim to obtain restitution due to the sexual crime.
"Is PP Restitution able to provide protection related to the rights of the victim, when the perpetrator who lives in the hut and gets paid from helping in the garden of the citizen is held accountable for paying restitution from dozens of child victims? While the existing regulations do not regulate what if the suspect or his family unable to pay restitution, whether the state will take the responsibility as a form of compensation - I think we have to circle again to discuss this," he said. (Ant)