Pertamina Estimates Consumption of Pertalite Declines in Riau Islands
By : Hariyanto And Aldo Bella Putra | Saturday, June 09 2018 - 22:00 IWST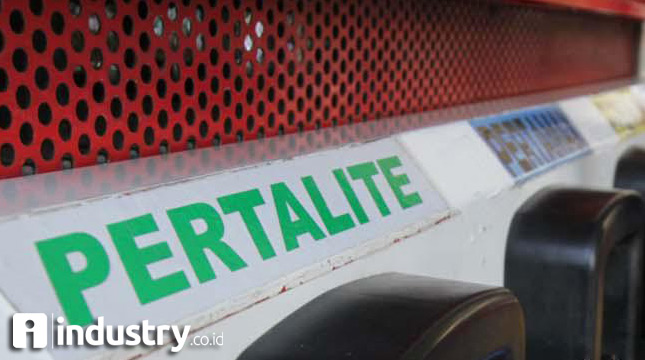 Pertalite Ilustrasi (INDUSTRY.co.id dok)
INDUSTRY.co.id - Batam - PT Pertamina (Persero) estimates that the consumption of Pertalite communities in Riau Islands will decrease during the Lebaran season 2018 compared to normal days.
"Pertalite consumption will fall by 21 percent from normal channeling of 259 kiloliters to 204 kiloliters," said Pertamina Communication & CSR Manager Unit 1 Rudi Ariffianto through an application message in Batam on Thursday (7/6/2018).
In addition to Pertalite, Pertamina also estimates that other non-subsidized fuel consumption is declining during the homecoming season. Pertamax Turbo products are predicted to fall by 12 percent from normal distribution of 59 kiloliters to 52 kiloliters.
Similarly, Solar / Biosolar will decrease by 1 percent from 282 kiloliters to 279 kiloliters.
The decline in the use of non-subsidized fuel is because most of the people of Riau Islands are migrants, who return to their respective homes during Idul Fitri, so that road users and fuel consumption is reduced.
Premium distribution in Kepri region is estimated to increase by 1.6 percent from normal channeling of 796 kiloliters to 808 kiloliters.
He said the supply of fuel to the public in Riau Islands is provided from four fuel terminals namely TBBM Kabil, TBBM Kijang, TBBM Tanjung Uban and TBBM Natuna through 51 gas stations spread across the Riau Islands region.
As for the need for Avtur fuel at Hang Nadim Airport, Riau Islands is expected to increase ahead of Idul Fitri 1439 H.
"The normal daily aviation distribution at Hang Nadim Airport is expected to increase by 12.41 percent on H-7 and H + 7 from 285 kiloliters per day to 320 kiloliters per day," he said.
The increasing demand for aircraft fuel is in line with the increasing number of airlines from Batam to various regions in Indonesia.