Bali Silver JewelryExports Up 11.16 Percent
By : Herry Barus And Aldi Firhand. A | Tuesday, June 19 2018 - 20:01 IWST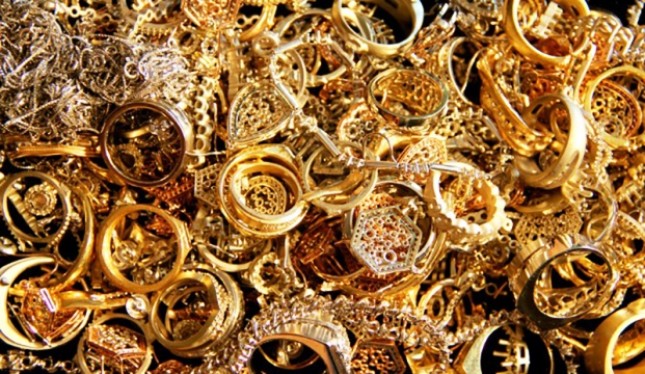 Jewelry
INDUSTRY.co.id - Denpasar - Bali generated 7.28 million dollars of foreign exchange from shipment of handicrafts made from silver in quarter I-2018, increased 731.254 US dollars or 11.16 percent compared to the same quarter the previous year recorded 6.55 million US dollars.
"The acquisition of foreign exchange for the delivery of 1.39 million pcs of silver handicrafts resulted in the touch of skilled hands of craftsmen Bali, increased 29,155 psc or 2.13 percent from the same quarter the previous year recorded 1.36 million psc," said Head of Trade Development Foreign Affairs Office of Industry and Trade of Bali Province Anak Agung Ngurah Bagawinata in Denpasar, Monday (18/06/2018)
He said the results of small industries and household handicrafts mostly cultivated by Craftsman Celuk Village, Gianyar regency that contributed 3.89 percent of the total value of Bali's exports of 197.37 million US dollars during the first quarter-2018, the total export of Bali increased by 24.27 million US dollars or 14.88 percent compared to the first quarter of 2013 which recorded 163,100 million US dollars.
Agung Bagawinata explained, silver handicraft is one of 17 types of handicrafts household scale that successfully penetrate the overseas market, in addition to handicrafts made from raw wood, ceramics, shells, skins, candles, rattan and bone crafts.
Shipments of various types of jewelry is most widely absorbed by the Singapore market reached 35.31 percent, following the United States 26.91 percent, Hong Kong 11.03 percent, Germany 4.74 percent, China 1.49 percent, Australia 0.99 percent, France 0.96 percent, Spain 0.54 percent and the Netherlands 2.45 percent.
While the remaining 15.03 percent absorbed various other countries in the world because of craft jewelry is generally for women in the form of necklaces, rings and various other types of jewelry is in great demand overseas consumers at an affordable price.
Agung Bagawinata added, silversmiths in Bali, especially in the silver handicraft development center in Celuk Village, Gianyar Regency generally have cooperated with business partners abroad, especially the United States, Singapore, Australia and Hong Kong ordering the type of infant on an ongoing basis.
In the village Celuk, Gianyar Regency there are at least 497 silver and gold craftsmen who daily carry out activities, both to fulfill orders of its partners and to supply the mathematical value of the economy.
The Ministry of Industry provides a grant project to Gianyar regency worth Rp 5, 2 billion in 2018, in the form of construction of craft centers as an effort to restore the image of Celuk Village as a center of silver handicrafts.
The center will also be used as a center for the preservation and improvement of the skills of silversmiths in the village of Celuk and surrounding areas managed by Gianyar regency.
Regent PIC Gianyar, I Ketut Rochineng with local secretary I Made Gede Wisnu Wijaya recently reviewed the location of the development of small and medium industry centers (IKM).