Alex Noerdin: Asian Games 2018 Zero Conflict
By : Herry Barus And Aldi Firhand. A | Saturday, July 07 2018 - 22:00 IWST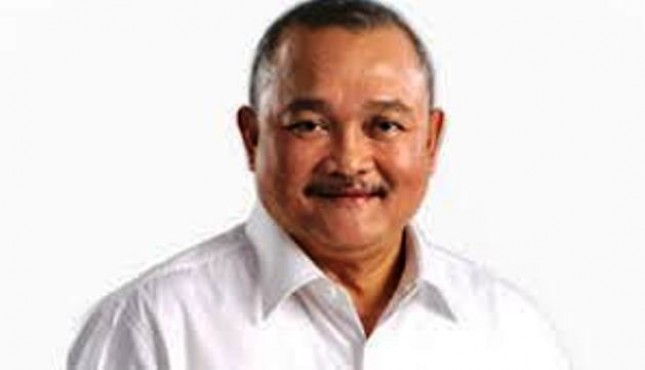 Gubernur Sumatera Selatan Alex Noerdin (Foto Ist)
INDUSTRY.co.id - Palembang - Jakabaring began construction in 2010, in a swampland in the center of Palembang, South Sumatra. Now, the Jakabaring Complex and all its supporting facilities are ready to be used for the Asian Games grand sport event, in August 2018.
This was the opening report delivered by South Sumatra Governor Alex Noerdin in the West Merdeka Forum (FMB) 9 with the theme "Progress and Readiness of Asian Games 2018", held at Wisma Atlet Jakabaring Sports City, Palembang, South Sumatra, Saturday (7/7/2018 ).
"I started reporting to the minister Jakabaring was built in 2010 from the first swamp in the middle of K Palembang, amid extreme weather, and unclear funds. When everyone did not believe it, but alhamdulillah with the pleasure of Allah, in November 2011 so like this, "he said.
Then, Alex revealed, there are athlete village, there are three old towers, five new towers, there is one tower 10 floors, and there is a dining hall that can accommodate 2,000 athletes.
"In fact, if you want to compete, he continued, live 10 minutes walk to the venue, or can also use a golf car, if it must carry goods," he said.
Alex also revealed, with the Asian Games, the area of ​​Palembang can expand the highway. "We can also build Musi Bridge 2, flyover, underpass, and government-owned hospitals. Our airport is two floors, with passengers per year to four million per year. There is also the first LRT in Indonesia, "he said.
Furthermore, Alex said, in the sports complex there are also six houses of worship for six different religions recognized in Indonesia. The six houses of worship, he said, were built adjacent to the fence.
"Insya-Allah next week is over. It also proves that in South Sumatra zero conflict, "he said.
Last Alex reminded, all positive progress associated preparations for the 2018 Asian Games in Palembang is not going without reason. However, he said, there are a number of experiences that underlie that ability.
"So Pak Minister, we in South Sumatra are not newbie. We are experienced. Among them in 2004 for PON, then SEA Games in 2011, as well as at the Asian University Games 2014. God willing, our society is ready and also the government is ready. Do not worry, "he concluded.