Divestment of PT Freeport the Only Rational Choice
By : Herry Barus And Aldo Bella Putra | Wednesday, July 25 2018 - 01:30 IWST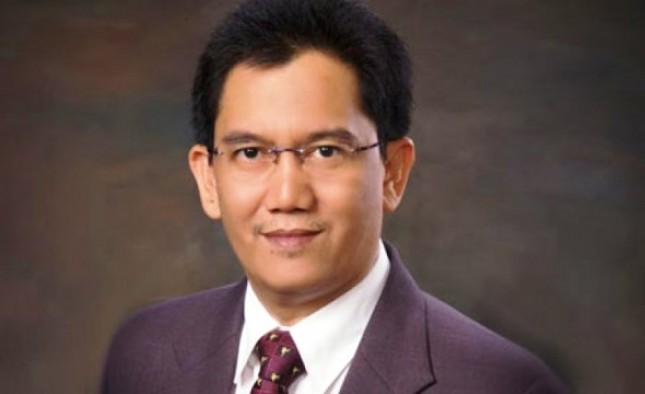 Fahmy Radhi, Pengamat Ekonomi Energi UGM (Foto Dok Industry.co.id)
INDUSTRY.co.id - Jakarta - Energy Economy Observer from Gadjah Mada University, Fahmy Radhi, said the 51 percent share divestment is the only rational choice applied to take over Freeport.
"The divestment of 51 percent shares is the only rationalist, most applicable and 'affordable' option to buy," Fahmy said in a discussion at the Office of the Ministry of Communications and Informatics, Jakarta, Monday (23/7/2018)
He explained that another option, namely the nationalization of Freeport as an "impossible" way to do with the risk of Indonesia being affected by economic sanctions and pressure from the United States.
In an agreement from the Heads of Agreement (HoA) signed on July 12, the Indonesian Government through Inalum, will buy Freeport shares worth US $ 3.85 billion.
The details of the 3.5 billion US dollars allocated for the payment of Rio Tinto's participation rights in Freeport and the remaining 350 million US dollars to buy Indocooper shares in Freeport.
Fahmy explained that the disbursement of the 3.85 billion US dollar divestment fund was cheaper than the expropriation of Freeport's takeover fund in 2021.
This is because under the Contract of Work agreement, if the Government and Freeport agree to terminate the COW by 2021, the Grasberg mine is returned, but the Government must buy all assets and equipment with a book value of approximately US $ 6 billion.
He also added that Freeport's shares divestment of up to 51 percent will provide several economic benefits, including increased revenues from dividends, tax revenues and royalties, which will be determined from PT Freeport Indonesia's yearly earnings (PTFI).
Based on the audited 2017 financial statements, PTFI recorded Earning after Tax (EAT) of 4.44 billion US dollars; up from 3.29 billion US dollars in 2016. With that EAT, the payback period for divestment of 3.85 billion US dollars is estimated for 3 years.
Revenue wealth of gold deposits, with estimated reserves of $ 42 billion, copper reserves of 116 billion dollars; and 2.5 billion US dollars of silver reserves with total proven reserves reaching 160 billion US dollars or equivalent to Rp2,290 trillion. The reserves are estimated to be explored and exploited until 2060.
"The government has committed from 51 percent, it will be given to the people of Papua so that based on the benefits, then I conclude that the divestment is more profitable," Fahmy said.