Adhi Commuter Property Working on the LRT Market
By : Herry Barus And Aldi Firhand. A | Tuesday, September 25 2018 - 23:25 IWST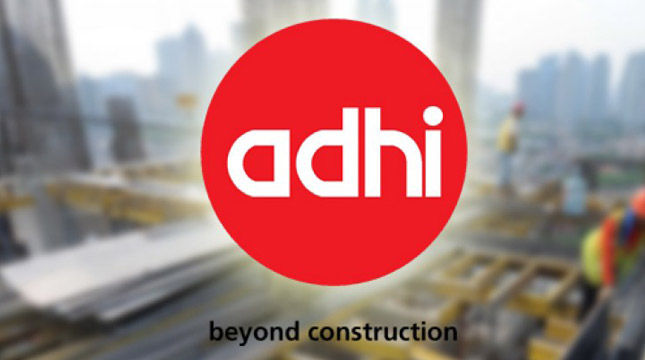 Logo PT Adhi Karya Tbk (ADHI) (seputarforex.com)
INDUSTRY.co.id - Jakarta - PT Adhi Commuter Property (ACP) a subsidiary of PT Adhi Karya (Persero) Tbk working on the market in a number of Light Rail Transit (LRT) mass transit lines, one of them in the East Bekasi area, Bekasi City, West Java.
"The results of the study of some of our surveys and current market properties (in East Bekasi) are 40 percent of private consumers and 40 percent are millennials," PT Adhi Commuter Property (ACP) President Director Amrozi Hamidi said here on Monday ( 09/24/2018)
According to him, his side together with PT Adhi Persada Properti (APP) has synergized to build an apartment in East Bekasi, precisely on Jalan Raya Joyomartono, East Bekasi, Bekasi City which borders Bekasi Regency.
The initial cooperation of the Adhi Karya subsidiary took an investment of Rp1.2 trillion to develop three Bekasi Timur-Green Avenue LRT City Apartment towers which are the second phase of the LRT from Bekasi Timur-Eastern Green City LRT.
The project stands on an area of ​​1k96 hectares on the side of the Jatimulya LRT stadium which is ready to be worked on from December 2018.
"In these three towers, a total of 2,668 units are available with tower 1 as many as 667 units, tower 2 1,334 units and tower 3 as many as 667 units with studio type, one bedroom and two bedrooms," he said.
PT Adhi Persada Properti's Director of General Engineering and Development, Pulung Prahasto, said that he had seen the potential that all infrastructure development in the city of Bekasi, which is the eastern part of Jakarta, would become a promising market for the property business sector.
The apartment in East Bekasi is the sixth project to be carried out by his party after Cisauk Point in Tangerang, Royal Sentul Park in Bogor Regency, Oase Park in South Tangerang, City Jaticempaka East Jakarta LRT, City Jakarta LRT.
Most of the projects stand on the side of the LRT line that runs from Jakarta to Bogor Regency.
With the construction of three apartment towers on the side of East Bekasi LRT station, it will increase the apartment residential supply according to consumer needs, in addition to the Grandhika City Apartment which is adjacent to the Bekasi Timur-Eastern Green City LRT.
"This is an opportunity, plus the Jakarta-Cikampek Toll Road, Jakarta Outer Ring Toll Road, Jakarta Elevated, Bekasi-Cawang-Kampung Melayu Toll Road (Becakayu) and Jakarta-Bandung Expressway," he said.
His side sees this as a potential for the development of the property market in a number of areas which are the crossing points of commuter communities.
"When these transportation facilities have combined and run, it is expected that there will be a surge in the needs of residential consumers through the synergy of accelerating regional development," he said. (Ant)