JTPE Net Profit Soars 49% in 2022
By : Candra Mata | Saturday, April 01 2023 - 15:48 IWST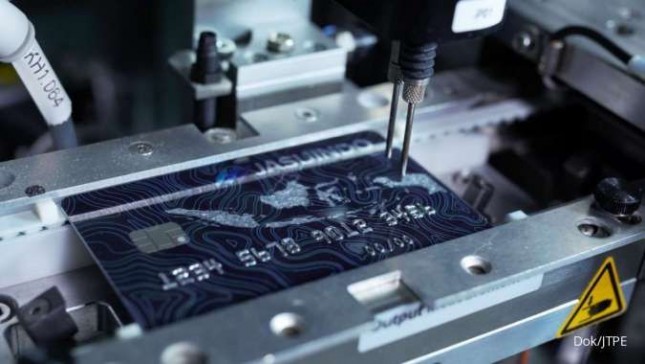 PT Jasuindo Tiga Perkasa Tbk (JTPE)
INDUSTRY.co.id - Sidoarjo, April 1st, 2023 – PT Jasuindo Tiga Perkasa Tbk (JTPE) a company engaged in providing security printing solutions ranging from payments, identity, brand protection, and commercial printing succeeded in achieving a net profit of IDR 143.65 billion in 2022, skyrocketing by 49% from 2021's net profit.
From the net profit for the period, the total net profit attributable to owners of the parent entity was IDR 127.25 billion, an increase of 39% compared to the previous year.
"We are grateful that in the midst of the economic turbulence that occurred in 2022, both due to the pandemic and the impact of the Russia-Ukraine war, JTPE was able to achieve very good performance. Seeing the results of the 2022 performance, we can be optimistic that the opportunities in 2023 will be even brighter," said JTPE Main Director, Oei Allan Wibisono.
The significant increase in net profit was supported by an increase in sales, sales of fixed assets and an increase in other income. The Company's sales in 2022 were at IDR 1.42 trillion, an increase of 32% from IDR 1.08 trillion in the previous year.
Throughout 2022, the Company succeeded in improving efficiency, which was marked by a selling expense that only increased by 4% compared to an increase in revenue which reached 32%.
In managing cash flow, the success of improving efficiency can be seen from the interest expenses which only increased by 11% from a significant increase in revenue amid an increase in BI Rate (Bank Indonesia's benchmark interest rate) in 2022.