Great event of Tanjung Lesung Festival Will Be Held soon
By : Hariyanto And Aldi Firhand. A | Tuesday, August 29 2017 - 14:47 IWST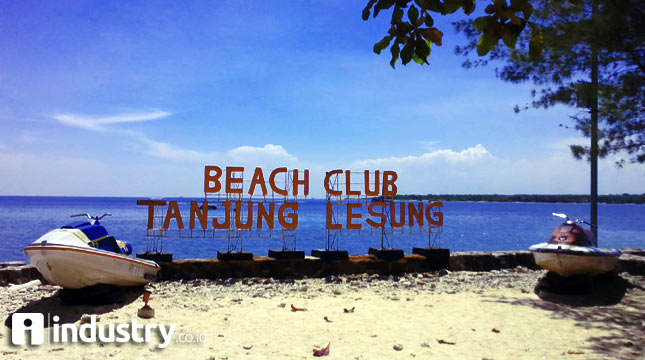 KEK Tanjung Lesung
INDUSTRY.co.id - Tanjung Lesung - Kick-off series of grand event of Tanjung Lesung Festival becomes an important moment with Familiarization Trip (Fam Trip) which introduces track of adventure sports adventure Rhino Cross Triathlon in Tanjung Lesung area.
"The off-road terrain trajectory and the marine waters passing through the beauty and natural challenges are specially designed to be a competition field for three sports, swimming, cycling and running, for the MTB XC Marathon event is 16 kilometers in a round," said Event Director Tense Manalu.
"The Sunset Trail Run is 17 kilometers away, and the Rhino Cross Triathlon consists of 500 meters and 1000 meters of swimming tracks, 10 kilometers of bicycle routes for one round, and a 5 kilometer run route for one round," he added.
He said all the tracks are in Tanjung Lesung area, covering Beach Club area, Mercu Suar, Sailing Club, Blue Fish, Mundi Hill, Arterial Road, Kalicaa Village, Bodur Beach and Golf Land.
Tense explains, the terrain that passes in the three eyes of the race include land, beach sand, coral reefs, rice fields, plantations, coastal forests and hills. There is a single track about 70%.
Participants will travel along coastal and coastal forests approximately 60% of the total distance. The highest elevation of the route field is approximately 35 meters. Overall variation of the terrain is quite challenging and exciting with its exotic landscape is so exotic.
"Rhino X-Tri which is claimed as the first cross triathlon in Indonesia it does have a mission to popularize and inspire cross triathlon sports in Indonesia," he concluded.
Managing Director of KEK Tanjung Lesung, PT. Banten West Java, Rully Lasahido said his side as the manager of the Special Economic Zone, strongly convinced to present activities that can increase awareness of the existence of KEK Tanjung Lesung which has been inaugurated by the President in 2015.
"For the year 2017, Tanjung Lesung has the theme" Sport & Adventure ", and in September, Tanjung Lesung will initiate the" Dive Center "which will become the new icon of activity in the region," he said.
In addition to holding a fam trip, KEK Tanjung Lesung also held a symbolic planting of butun trees in the Beach Club area as a form of support for natural protection efforts Banten. Butun tree is known as a typical plant Ujung Kulon area.
The initiator of the activities as well as Chairman of the Scout Kwartir Rangs Sumur Pandeglang, Ramli Idris Spd. Explaining, this program was first initiated in Ujung Kulon where every visitor was asked to adopt butun tree for conservation.
"Tanjung Lesung in the framework of Tanjung Lesung Festival event participated in supporting this program by seeking the activities of planting butun trees along the coast of Tanjung Lesung to Ujung Kulon," he explained.
Tanjung Lesung Festival 2017 which took place on 22-24 September 2017 is an annual agenda which is a collaboration between the Government of Banten Province, Pandeglang District Government and KEK Tanjung Lesung and PT Banten West Java as the area manager.