Property Business in Industrial Estate Increasingly Large
By : Ahmad Fadli And Aldi Firhand. A | Saturday, March 17 2018 - 14:42 IWST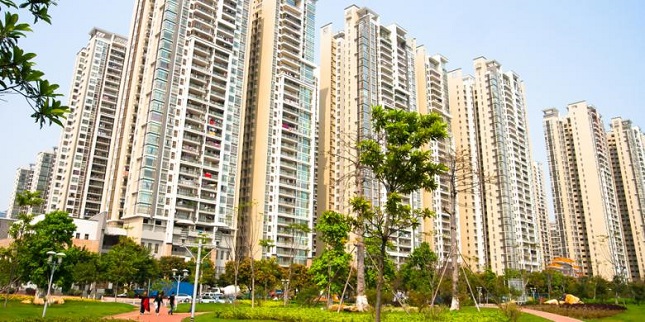 Illustration of Property Investment in Karawang
INDUSTRY.co.id - Jakarta - Development of industrial areas in Indonesia in the future continues to be directed to be integrated with good residential facilities. The move is done to create better efficiency and function of space.
Among some industrial areas in Indonesia, Bekasi is one of the areas with the greatest potential. Where one of them is supported by the Cibitung region which is also in the spotlight of local investors and abroad.
Cibitung itself is a region with the largest industrial management in Southeast Asia located relatively close to Jakarta. No wonder from the investment side, the property in the industrial area of ​​Cibitung shows a promising yield.
Although this year is a political year, but the potential of the property market in industrial areas continues to grow. Because the dwelling near the industrial site has a specific demand that is pressing the cost of transport workers, said Sales & Marketing Director Vasanta Innopark, Ming Liang.
Currently, one of the dwellings in the industrial area of ​​MM2100 Cibitung is Vasanta Innopark, which stands on an area of ​​12 hectares and has 17 towers.
This vertical residential project is targeting 150 thousand MM2100 workers who currently still need shelter, where previously the request has not been accommodated.
MM2100 industrial area, mostly filled by Japanese giant company, makes this residential project has a clear and potential captive market. So that investors who see this opportunity is certain to achieve capital gain, he said.
Opportunity in Karawang Industrial Estate
Meanwhile, the residential market in Karawang industrial area located after Cibitung also showed a significant trend. This is in line with economic growth in Karawang which is higher than the national economic growth.
National economic growth last year was around 5.06%, but in Karawang alone it reached 5.2%. This is certainly supported by the rapidly increasing industrial conditions of the region, plus Foreign Direct Investment (PMA) here more than the national number, explained Taruma City General Manager, Rina Irawan.
Based on the record of Agung Podomoro Land as the developer Grand Taruma City, currently expatriates who come and look for occupancy in Karawang still dominated workers from Japan, along with more automotive factories.
On the one hand, the fact according to Rina, Karawang not yet provide supply of upper middle class housing that can accommodate the demand of the special segment. In fact, the share of rental homes for expatriates can reach Rp40 million per year.
That is for a one-story house with two bedrooms. We developed Grand Taruma City with 1,424 units of houses, now the remaining 50 units and occupancy has reached 70%. Profile buyers themselves vary, but more local end users, she added.
Grand Taruma City presents a unit worth starting Rp1, 3 billion for a house with a building area of ​​126m2 and land 69m2. While the most expensive type Priced Rp2, 7 billion.
The outsiders must know, the Karawang people were rich-rich, you know. Because to buy a small type of unit house in Grand Taruma City, their income must be at least Rp20 million, She lid while smiling.