Milestone Development of Integrity Tunas in the Ministry of Agriculture
By : Wiyanto Dan Aldo Bella Putra | Monday, April 16 2018 - 21:00 IWST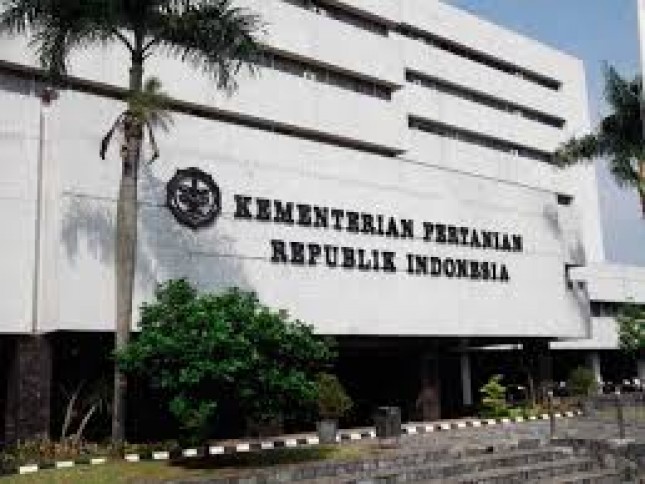 Gedung Kementerian Pertanian
INDUSTRY.co.id - Jakarta - Ministry of Agriculture initiated by Inspectorate General since 2016 has cooperated with the Corruption Eradication Commission of the Republic of Indonesia (KPK-RI) to form System, Agent and Integrity Committee (WOSAKI) which consist of echelon I and Echelon II officials selected in Ministry of Agriculture .
Inspector General of the Ministry of Agriculture, Justan Riduan said the activity is a milestone to produce the Integrity Tunas in the Ministry of Agriculture.
According to him, the guidance of anti-corruption is directed to encourage the achievement of sustainable agriculture program through the control of program implementation and agricultural service and the development of Integrity shoots within the Ministry of Agriculture.
"Besides guarding the settlement of various problems faced by the Ministry of Agriculture, such as land issues, agricultural infrastructure and facilities, agricultural technology innovation and procurement of goods / services and illegal levies (pungli) in the field of agricultural services," he said in Jakarta, Monday / 4/2018).
Currently in the future, he said, the guidance of anti-corruption by the Inspectorate General is directed at repro printing as much as possible integrity shoots, played in the prevention of illegal levies (Pungli) in the implementation of agricultural programs and services, through the activities of anti-corruption determination through activity repro shoot integrity: Pungli Stop on Agricultural Service and Program or "Protani".
Inspector General of the Ministry of Agriculture, Justan Riduan expects that "Protani" activities will form integrity shoots that have a high work ethic and spirit of mutual cooperation, and provide quality professional, integrity and clean service to the community and formed an Integrity Zone Free of Corruption ( WBBM) for the realization of the World Food Lumbung 2045.
The guidance of "Protani" is a continuation and refinement of Anticorruption Guidance in the Ministry of Agriculture which is more focused on strengthening integrity strategy and internalization of agrarian value based on spirit, worship, work, study, work and sharing to strengthen agriculture resource organization in order to guard and realize the program sustainable food and agricultural services to the world's food barn in 2045.