Alert, Four Modes of Troubled Business Activities Harm the People
By : Herry Barus And Aldo Bella Putra | Saturday, April 21 2018 - 15:00 IWST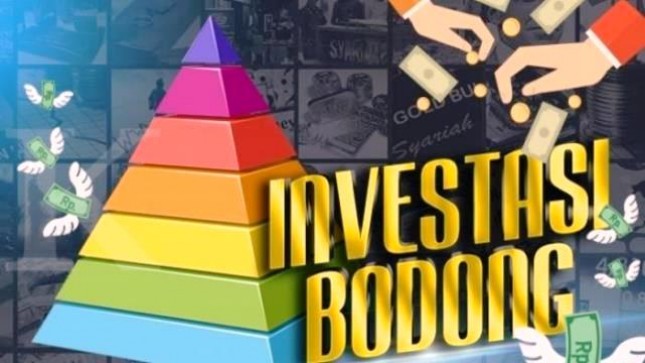 Ilustrasi Investasi Bodong (Foto Dok Industry.co.id)
INDUSTRY.co.id - Jakarta - The Task Force on the Handling of Alleged Legal Actions in the Field of Funds Collection and Investment Management describes four modes of problematic business activity and potentially harm the public.
"The forward-looking mode is virtual currency trading, multi-level marketing, forex and website page duplication," said Task Force Investigative Chair Tongam L. Tobing in a press conference in Jakarta, Friday (20/4/2018)
Tongam describes the mode in virtual currency trading or "crypocurrency" is offering high yielding investment, bonus lending to other parties and storage bonus in a certain period of time.
Then the multi-level marketing-related mode is to offer multi-level marketing services and focus on "get member" programs with the lure of returns not to product sales.
"This modus operandi is done by a troubled Travel Umrah who uses Ponzi scheme through 'member get member' with the lure of a bonus," said Tongam.
For Forex, the mode often offered by troubled entities is the offering of forex products that do not have permits and foreign forex companies that sell products in Indonesia without permission from the authorized authority.
As for website duplication, the mode is done on behalf of a legal company that has business license from the authorized authority, using company profile from legal company and using website name similar to legal company official website.
Tongam asks the public to be vigilant and careful of the fraudulent mode that leads to illegal investments and immediately report to the Investigation Task Force to avoid further losses.
"The role of society is important so that the issue of illegal investment does not continue to happen over and over again," said Tongam.
During the period of 2018, Task Force Investments has appealed to the public to be careful of 72 entities suspected of conducting business without permission and potentially harm the community. This number is close to 80 entities recorded throughout 2017.