Semen Baturaja Targets 2.75 Million Ton Sales
By : Herry Barus And Aldi Firhand. A | Friday, May 04 2018 - 22:00 IWST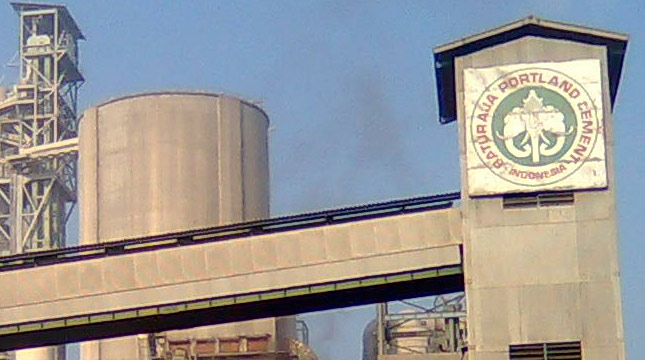 Baturaja Cement
INDUSTRY.co.id - Baturaja - PT Semen Baturaja Ogan Komering Ulu Regency, South Sumatera, in 2018 targets sales of 2.75 million tons of cement to meet market demand in Southern part of Sumatra.
"The sales target of 2.75 million tons of cement production is to meet the needs of the South Sumatra (Sumbagsel) market," said Media Relation Manager of PT Semen Baturaja (SMBR) Baturaja, Ogan Komering Ulu (OKU) Gili Aprail Braja at Baturaja , Thursday (3/5/2018)
According to him, the marketing target is believed to be achieved until the end of December 2018 in line with the operation of Baturaja II Factory which provides additional production capacity of 1.85 million tons of cement per year.
With this Baturaja II Factory as a whole the production capacity generated from two management plants each year reaches 3.85 million tons of cement so that it is believed to be sufficient even exceeds the sales target.
"Especially now PT Semen Baturaja cooperates with Pertamina Lubricants subsidiary Pertamina Lubricants in marketing, logistics and lubrication.
The joint venture between PT Semen Baturaja and Pertamina Lubricants has been agreed in the signing of the MoU by the President Director of PT SMBR, Rahmad Pribadi and Pertamina Lubricants Afandi President Director in Jakarta, Wednesday (2/5).
The cooperation is one of the efforts to increase the sales volume of cement in the region of Sumbagsel by utilizing "Brand Equity" in marketing, logistics and lubrication products.
"The two SOEs will cooperate to work on the potential of distribution and transportation sectors so it is expected to strengthen the supply chain of both companies, especially for the region of Sumbagsel," he said.
As a supplier in the cement industry market that ensures the smooth availability of cement in various regions in Indonesia, he added, PT Semen Baturaja will introduce Pertamina Lubricants brand in Sumbagsel area so that the partner company's products will increase in the market.
"Pertamina Lubricants is also synergistically promoting the brand of Semen Baturaja in the national arena," he said.
In addition, he continued, Semen Baturaja Management assessed the quality of lubricant products from PT Pertamina Lubricants is the best so as to support the smooth operation of the production process of cement. (Ant)