Minister Susi Reports 16,056 Island of Indonesia to UN
By : Ahmad Fadli Dan Aldo Bella Putra | Friday, August 18 2017 - 22:02 IWST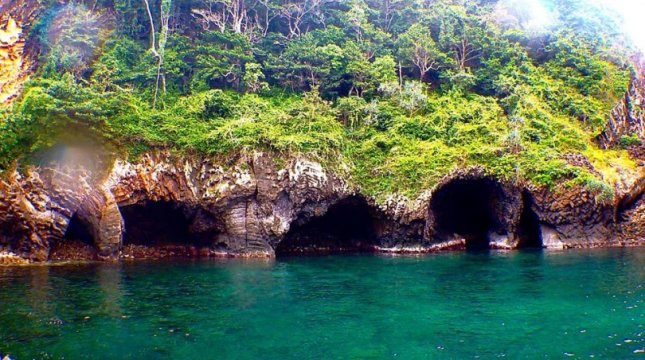 51
INDUSTRY.co.id - Jakarta - The Government through the Ministry of Maritime Affairs and Fisheries (KKP) together with the Indonesian Delegation headed by the Head of Geospatial Information Agency (BIG) is ready to submit a report in the form of island data named to the United Nations (UN). BIG is a National Names Authority from Indonesia that replaces the National Team of Topographical Naming.
The Director General of Sea Spaces Management (PRL) Brahmantya Satyamurti Poerwadi explained that KKP is currently in charge and actively participates in Toponimi activities, validation and verification of the name of small islands that have been started from 2005 to 2017. At 30th Session of the United Nations Group of Experts on Geographical Names (UNGEGN) and the 11th Conference on the Standardization of Geographical Names (UNCSGN), which took place from 7-18 August 2017 in New York, USA, data of islands named in Indonesia are ready to be reported.
"Since 2015 to July 2017, Indonesia has verified as many as 2590 islands to be reported to the UN at the 11th conference of this UNCSGN, so the total island of the name increased to 16,056 islands," said Brahmantya in his written statement on Thursday (17/08/2018 ).
He further explained that the amount is an addition of 13,466 islands that have been registered at the 10th conference UNCSGN session in 2012. "In the future, the number of Indonesian islands that have been named can still increase because not all the small islands that have been in the validation, carried out the verification of the name of the island, "continued Brahmantya.
UNGEGN through 24 geographical / linguistic divisions and working groups currently handle training issues, digital data files and gazetteers, Romanization systems, country names, terminology, publicity and funding, as well as Toponimi guidelines. The goal of UNGEGN for each country is to decide the standardization of the national standard geographical name through the administrative process recognized by the National Names Authority of each country and widely distributed in the form of national standards such as gazetteers, atlas, web based database, Toponimi or name guidance, etc. . As the basis of the need for global standardization of geographical names, UNGEGN prioritizes the recording of local names used and reflects the language and traditions of a country.
In addition to participating actively in reporting the number of islands, in the 30th session of this UNGEGN session, Indonesia through members of the RI Delegation also played an active role by following as many as 7 (seven) thematic working groups and became the speakers in the event, the Features beyond a single sovereignty And international cooperation, Toponymic data files and gazetters, Terminology in the standardization of geographical names, Country names, Exonyms, Toponymic education, Geographical names as culture, and heritage and identity. It is expected that the participation of the Indonesian Delegation in the working group can be useful in the implementation and acceleration of the standardization of the name of the earth in Indonesia, including small islands.