High End Apartments in Cikarang Got Interest
By : Hariyanto And Aldi Firhand. A | Tuesday, December 12 2017 - 12:19 IWST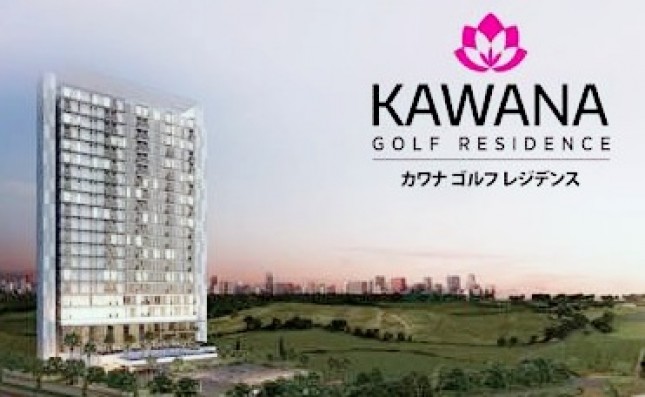 Kawana Golf Residence Jababeka
INDUSTRY.co.id - Cikarang - The value of investment in property will creep up with the support of several factors. For example, the construction of public facilities around the land chosen as a residence.
Such as the establishment of hospitals, hotels, malls, and schools. That's why the launch of Kawana Golf Residence somewhat successfully held. From Friday (8/12/2017), prospective buyers were treated to cocktail party partydi rooftop Celecton Hotel Jababeka, Jababeka City helicopter tour to see the potential of industrial area in Cikarang, sport activities at golf course, to peak launch event and unit selection Kawana Golf Residence.
With services like this, it's only natural that the buyer responds enthusiastically so oversold. Initially, the first stage of Kawana Golf Residence was only launched six floors, but with a high demand from buyers, four additional floors were opened. Thus, a total of 10 floors were sold on Saturday (9/12/2017).
The ten floors cover 108 units with revenue value of Rp132.89 billion. The majority of Kawana Golf Residence investors come from North Jakarta, West Jakarta, and South Jakarta.
The purpose of the helicopter tour around Jababeka City is to open up investor insight into Jababeka's huge industrial potential. Here there are more than 2,000 multinational companies from 30 countries that make Jababeka a mature self-sufficient city in terms of infrastructure and facilities, saidGM Corporate Marketing Jababeka Residence Handoyo Lim.
Kawana Golf Residence consists of 234 units with three types, namely studio (26.55 square meters semigross), 1 bedroom (35.57 square meters semigross), and 2 bedroom (62 square meters semigross). Price per unit from Rp 1 billion to Rp 2 billion. Each apartment unit gets a golf membership membership bonus that can be used by investors and tenants of Kawana Golf Residence.
Sales of Kawana Golf Residence also recorded great achievements that Jababeka is able to sell apartments above Rp 28 million per square meter in the Cikarang area. This proves that Jababeka Residence has gained great confidence from investors who see Kawana Golf Residence as a good investment instrument with a yield of around 12% per year.
Kawana Golf Residence brings Japanese cultural wisdom as the main concept. Adjacent to Jababeka Golf & Country Club offering views overlooking the green landscape of the golf course, Kawana Serviced Apartment tenants will then be able to play golf directly from the Kawana apartment lobby.
Seeing the enormous response from buyers, we re-open the opportunity to prospective investors to buy Kawana Golf Residence stage 2 where only amounted to104 units. Potential investor Kawana Golf Residence can start buying prebooking number through reputable property agents such as ERA, C21, Ray White, LJ Hooker, Harcourt and Promex who have collaborated with Jababeka Residence and information in PRO-JEK application in marketing Kawana Golf Residence, Handoyo.
In developing Kawana Golf Residence, Jababeka Residence with Creed Group from Japan actively looking for expat tenants from Japan. In the 1.5 months since it was first marketed, there are more than 100 letter of intent prospective tenants of Japanese and South Korean expatriates.