Jababeka Breaks Price Record, Property Selling Rp28 Million / m2 Sold Out Compared Apartments Rp8-12 million / m2 in Cikarang
By : Nandi Nanti And Aldi Firhand | Tuesday, December 12 2017 - 15:36 IWST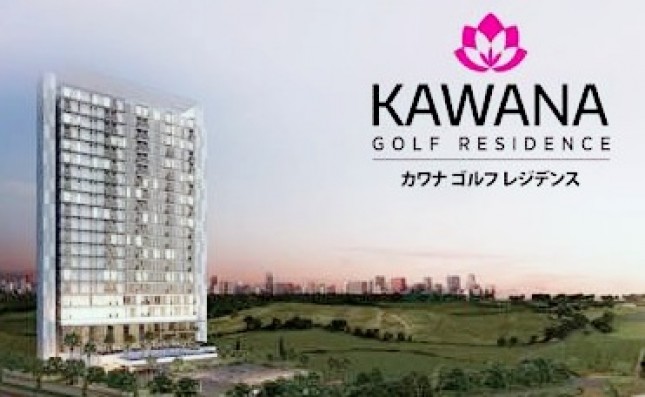 Kawana Golf Residence Jababeka
INDUSTRY.co.id - Cikarang - Jababeka Residence managed to break the price record. His Rp28 Million / m2 Apartment can afford Sold Out in a short time compared to other developers Rp8-12 Million / m2 property in Cikarang.
Break the price record occurred during the launching and selection of units Kawana Golf Residence on Saturday (9/12) and then in Cikarang, Bekasi.
Initially the first stage of Kawana Golf Residence is planned for launching only 6 floors only. But very high demand from buyers, then in open again 4 additional floors so the total became 10 floors that successfully sold.
So total Kawana Golf Residence units sold on that day were 108 units with estimated value of Rp132.89 billion.
The majority of Kawana Golf Residence investors come from North Jakarta, West Jakarta and South Jakarta which most have invested in high end property in Jakarta.
"Response from investors and property agents is very remarkable. The initial target should only be opened 6 floors, but it should be open 4 additional floors Kawana Golf Apartment, so stage 1 of about 10 floors when launching was successfully oversold within 3 hours," said Sutedja S Darmono, President Director of Graha Buana Cikarang, who is the developer of Jababeka Residence area.
According to Sutedja, the achievement of Kawana Golf Residence sales not only proves that Jababeka is a new market leader as a premium apartment developer who can sell apartments above Rp28 million / m2 in Cikarang area, where current competitors in Cikarang and surrounding areas are racing to offer apartment products with low price starting from Rp8-12 million / m2.
"Jababeka Residence has gained great trust from investors who see Kawana Golf Residence as a good investment instrument with a yield of around 12% per year," he explained.
Apartment Kawana Golf Residence consists of a total of 234 units with 3 types, namely Studio (26.55 m2 semi gross), 1 bedroom (35.57 m2 semi gross), and 2 bedroom (62 m2 semi gross). The price per unit starts from Rp 1 billion to Rp 2 billion.
Meanwhile, the high interest of investors to buy, according to GM Corporate Marketing PT Garaha Buana Cikarang, Handoyo Lim because Kawana Golf Residence brings Japanese cultural wisdom as the main concept with all projects are japan standard or made in Japan.
"The apartment is of quality and quality of Japanese, and presents a landscape overlooking the green landscape of the golf course, and the tenants of Kawana Golf Residence can play golf directly from the Kawana Golf Residence's apartment lobby," Handoyo said.
Kawana Golf Residence, said Handoyo, is the first and only apartment in Indonesia to have direct access to golf from the apartment lobby, which is the most important point that distinguishes this apartment with other apartments in Cikarang and its surroundings.
And seeing the enormous response from buyers, it will re-open the opportunity to prospective investors to buy Kawana Golf Residence stage 2, where units are marketed only amounted to 104 units.
"Potential investor Kawana Golf Residence can start buying pre-booking number of stage 2, through reputable property agents such as ERA, Century21, Ray White, LJ Hooker, Harcourt and PROMEX who have collaborated with Jababeka Residence and information on marketing Kawana Golf Residence can be accessed through PRO-JEK applications, "he said.
Please note, in developing Kawana Golf Residence, Jababeka Residence with joint venture partner Creed Group is a developer from Japan, actively looking for expat tenants from Japan.
Within 1.5 months since it was first marketed, there have been more than 100 letter of intent prospective tenants from Japanese and Korean expatriates.
Confidence of prospective tenants of Japan to Kawana Golf Residence can not be separated from the management and development of apartments to be performed directly by the Japanese.
In addition, the residents can also play golf directly from the lobby of the apartment, the interior of modern and fully furnished Japanese apartment units, as well as the facilities that other Japanese expats are interested in including warm water bath (ofuro), authentic Japanese restaurant, room service (including Japanese breakfast , laundry and cleaning service), lounge and parking area.