Oprah Winfrey's Visit Makes Donald Trump Angry
By : Dina Astria And Aldi Firhand | Saturday, February 24 2018 - 22:25 IWST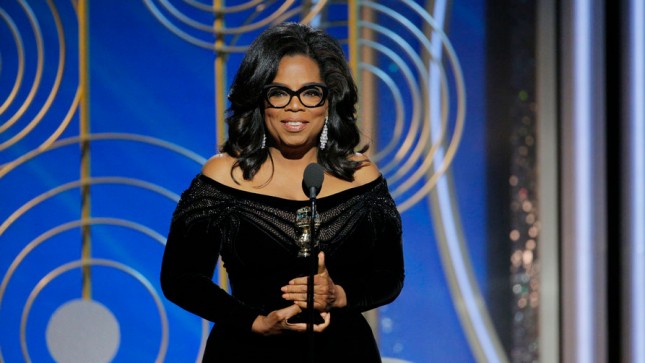 Oprah Winfrey
INDUSTRY.co.id - United States - Some time ago at the Golden Globe 2018 award, Oprah Winfrey's speech attracted much public attention in the United States, including the current United States President, Donald Trump. However, it is not because Trump admire and appreciate Oprah, but instead he is angry.
Reporting from E! News on Tuesday (20/2) yesterday, began when the famous host was hosting a 60 Minutes event. In this event, featuring Oprah's visit to Michigan to meet 14 voters. Known, Oprah's visit area is one of Trump's triumph areas. Seven of the people Oprah interviewed were those who voted for Trump during the last election.
This event turned out to make the President's rage booming. He even vent his anger to Oprah Winfrey through social media. Trump feels the question Oprah expressed in the event has attacked him.
"Just watched the low self-esteem Oprah Winfrey show, which I know for sure, interviewed the panel of people in 60 Minutes. The question is very biased and twisted, the facts presented are also wrong, "wrote Trump in his Twitter account.
"I wish Oprah forward so that his badness can be revealed and he can be defeated like everyone else !," wrote the President again.