Achieve 8 Awards, BPJS Employment Won the 2017 MID Champion
By : Wiyanto Dan Aldo Bella Putra | Saturday, March 31 2018 - 15:30 IWST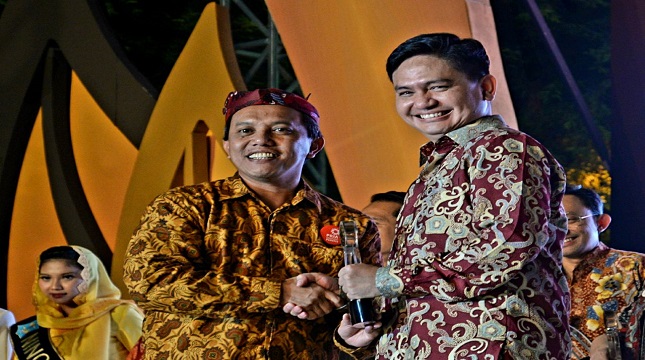 Deputi Direktur Humas dan Antar Lembaga BPJS Ketenagakerjaan, Irvansyah Utoh Banja
INDUSTRY.co.id - Jakarta - After passing judging process with 103 institutions from all over Indonesia, BPJS Employment reached 8 (eight) awards, including the General Category Institution in the event of Public Relations Indonesia Award or MEN 2018.
MALE 2018 is the highest annual peak of appreciation for the public relations person in Indonesia. MALE 2018 was followed by 463 entries from various assessment categories for various companies, state-owned enterprises / BUMDs, Government, and Ministries / Agencies from all over Indonesia. The peak night of MEN 2018 was held along Tunjungan Road, Surabaya, on Thursday night (29/03). MALE this time was conducted side by side with folk festival "Mlaku-Mlaku Nang Tunjungan", which was implemented by Surabaya City Government. "Inspiring Leadership" became the central theme at the 2018 MALE reward night.
"This is the most comprehensive 'PR Games' party presented to measure the performance and public relations or public relations products throughout the year," said Asmono Wikan, as the founder and CEO of PR Indonesia.
A number of prominent figures and officials appear in this event, including the Mayor of Surabaya Tri Rismaharini, Chairman of KPK Agus Raharjo, Chief of Police represented by Karo Penmas Mabes Polri Brigjen M. Iqbal, Chairman of KPU Arif Budiman and a number of local officials, ministry officials and leaders company, BUMN and BUMD.
Deputy Director of Public Relations and Inter-Agency BPJS Employment, Irvansyah Utoh Banja present represent the management to receive the award MEN 2018.
Achievements BPJS Employment this time somewhat extraordinary. Eight categories of awards achieved by BPJS Employment are internal print media category, video profile, website, social media, PR government, PR department, annual report and platinum award as 'Champion General Category Institution'.
"This award certainly triggers us to work better and our PR is at the forefront of increasing brand awareness and positive image of BPJS Employment Positive image is very important for the institution that serves the worker like us," said Utoh.
Utoh added the appreciation event like the MENs helps BPJS Employment to benchmark with other institutions in perfecting its public relations program.
"BPJS Employment will always strive to create a creative and innovative public relations program, let alone face the millennial demographic and disruption trends that are developing today", added Utoh.